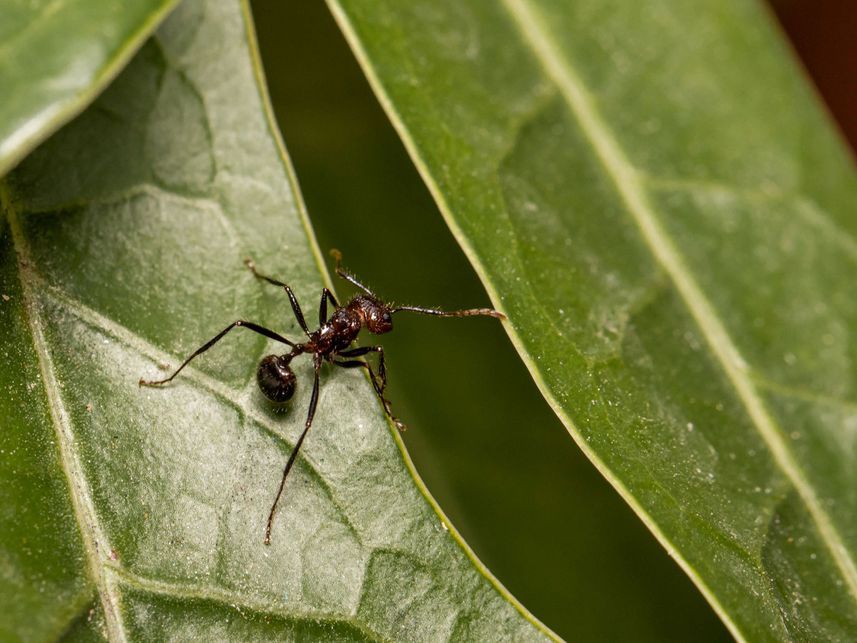 I didn't even know you can smell them! An innocent TikTok video started an unusual debate across social media. The creator asked whether others can smell the disgusting scent of dead ants on the sidewalk. That's where the chaos began. Some users commented they could, while a whopping majority were left surprised by the fact that ants emit a scent:
Many common species of ants release pungent smells when they are in danger, squished, or otherwise dead, according to Clint Penick, an assistant professor at Kennesaw State University and ant researcher. The most common type of ant that people find in their homes on the East Coast and in the Midwest is called the odorous house ant, and when squished, it releases a pheromone that smells like blue cheese. This odorous chemical belongs to a group of chemical compounds called methyl ketones. It's also produced by the Penicillium mold that grows on rotting coconuts and it's what gives blue cheese its distinctive, pungent odor.
But that's far from the only smelly compound ants produce. Some species, including carpenter ants, spray formic acid, a caustic chemical that smells a lot like vinegar, when they feel threatened. (Some people think that the ability to smell formic acid is genetic, like asparagus, and that might be why some people are more sensitive to this particular ant smell than others.) Citronella ants are named for the distinctive citrusy scent they often produce, and trap-jaw ants release a chocolatey smell when squished. When ants die of natural causes, they also release oleic acid, so dead ants "smell a little something like olive oil," Penick says.
Image via Popular Science