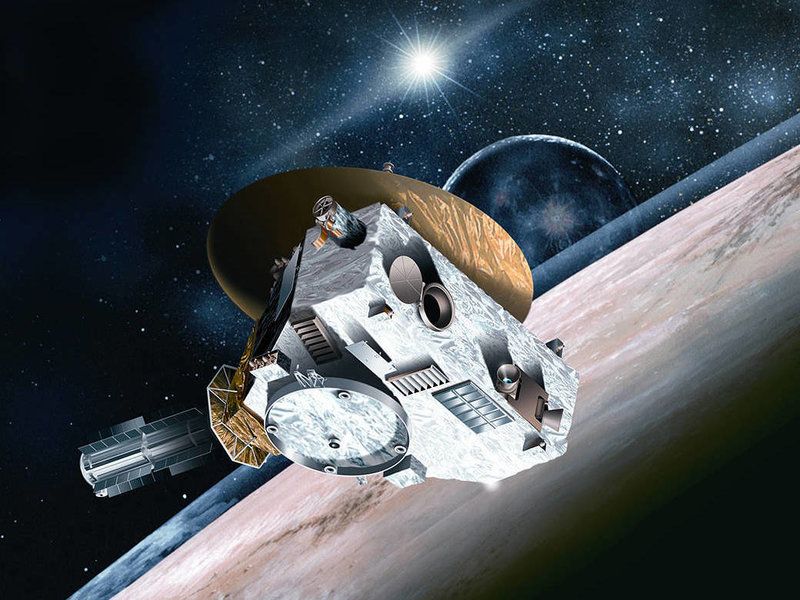 One of the questions that astronomers have been trying to answer for decades is whether or not the universe itself produces a glow.If we take out all the stars, galaxies, and other heavenly bodies that produce their own light, will the universe just be a dark, barren space? It seems that Tod Lauer and other researchers with NASA's New Horizons space mission have finally been able to answer that question:
To try to detect the faint glow of the universe, researchers went through images taken by the spacecraft's simple telescope and camera and looked for ones that were incredibly boring.
"The images were all of what you just simply call blank sky. There's a sprinkling of faint stars, there's a sprinkling of faint galaxies, but it looks random," says Lauer. "What you want is a place that doesn't have many bright stars in the images or bright stars even outside the field that can scatter light back into the camera."
Then they processed these images to remove all known sources of visible light. Once they'd subtracted out the light from stars, plus scattered light from the Milky Way and any stray light that might be a result of camera quirks, they were left with light coming in from beyond our own galaxy.
They then went a step further still, subtracting out light that they could attribute to all the galaxies thought to be out there. And it turns out, once that was done, there was still plenty of unexplained light.
In fact, the amount of light coming from mysterious sources was about equal to all the light coming in from the known galaxies, says Marc Postman, an astronomer with the Space Telescope Science Institute in Baltimore, Maryland. So maybe there are unrecognized galaxies out there, he says, "or some other source of light that we don't yet know what it is."
Image via NPR