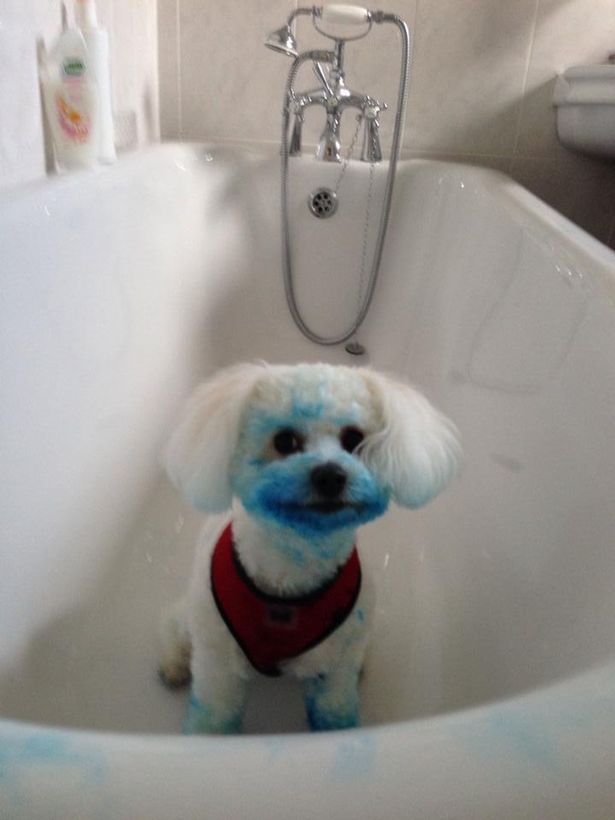 Tracey Collin did not expect to bring her 7-year-old dog Rosie back so soon to the salon. Just the day before, Rosie got treated to a £40 cut and blow dry.
But the following day while Tracey was sat relaxing in the living room, Rosie seized her opportunity to explore the kitchen bin for any leftovers.
It was only when...Tracey spotted her dog "looking like a Smurf" later on and found the discarded ink cartridge on the kitchen floor that she was able to piece together what her bichon frise had been up to.
Upon realizing what had happened, Tracey immediately called her husband Robert to ask him to bring Rosie back to the salon.
The salon welcomed back their regular client and were forced to shave off some of Rosie's fur to remove the blue dye, but her nails retained their new colour for weeks afterwards.
Rosie usually goes to the salon every six weeks.
Tracey, who also has a three-year-old poochon named Honey, says she's now purchased a new bin to stop it ever happening again.
(Image Credit: Kennedy News and Media)