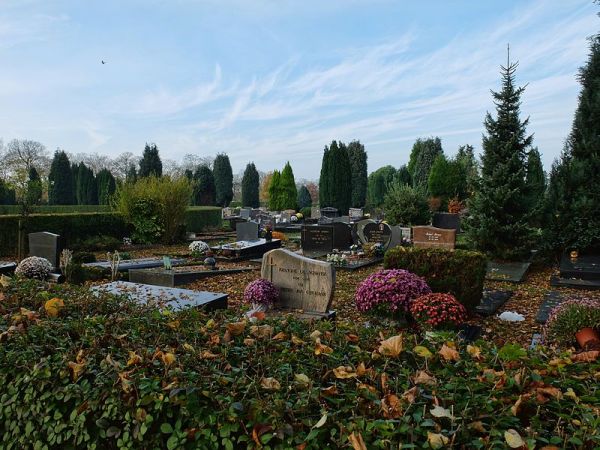 Take another look at the headline, then check your 2020 Bingo card. The species Procambarus virginalis, also known as marbled crayfish, arose about 25 years ago, possibly from selective breeding by German pet vendors. These crawfish reproduce asexually, by parthenogenesis, meaning they are all genetic clones and all female. They were banned years ago, but some have managed to escape into the wild, and now they are reproducing at a high rate at Schoonselhof cemetery in Antwerp.  
Hundreds of the duplicating crustaceans, which can dig down to up to a metre and are always female, pose a deadly threat to local biodiversity after colonising a historic Antwerp graveyard.

"It's impossible to round up all of them. It's like trying to empty the ocean with a thimble," said Kevin Scheers, of the Flemish Institute for Nature and Woodland Research.

Marbled crayfish, which travel across land and water at night and eat whatever they can, do not occur in nature and are banned by the European Union.
While these crayfish might be the ultimate invasive species, there's an upside to their existence. Scientists want to study their amazing adaptability for cancer research. Read about the crayfish in the cemetery at the New Zealand Herald. -via Nag on the Lake

(Image credit: Jules Grandgagnage)