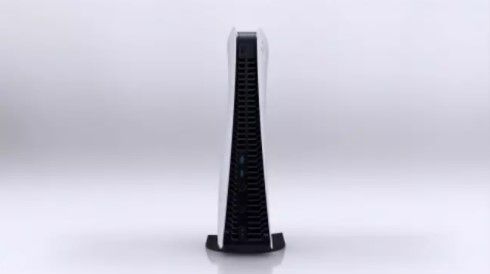 You have probably seen pictures or videos of the PS5 in news sites and on video-sharing platforms. But what is usually shown in these videos is the PS5's front, and you might be wondering how the video game console looks from the back. If you still are reading up to this point, then I think that you really are interested in looking at the PS5's butt. So, what does it look like? Well, it looks like the butt that you'd expect from an electronic gadget.
What do you want me to say about it? It's the back of a console. It has two USB ports, an HDMI port, an Ethernet port, and a power connector. It also looks like there's plenty of ventilation so that the PS5 can run quietly, something that a number of recent previews have already confirmed to be the case.
Viewing the console from the back also gives us an entirely new perspective on the console's unusual shape...
And to that, I agree.
Well, what do you think?
(Image Credit: Sony/ LADBible)