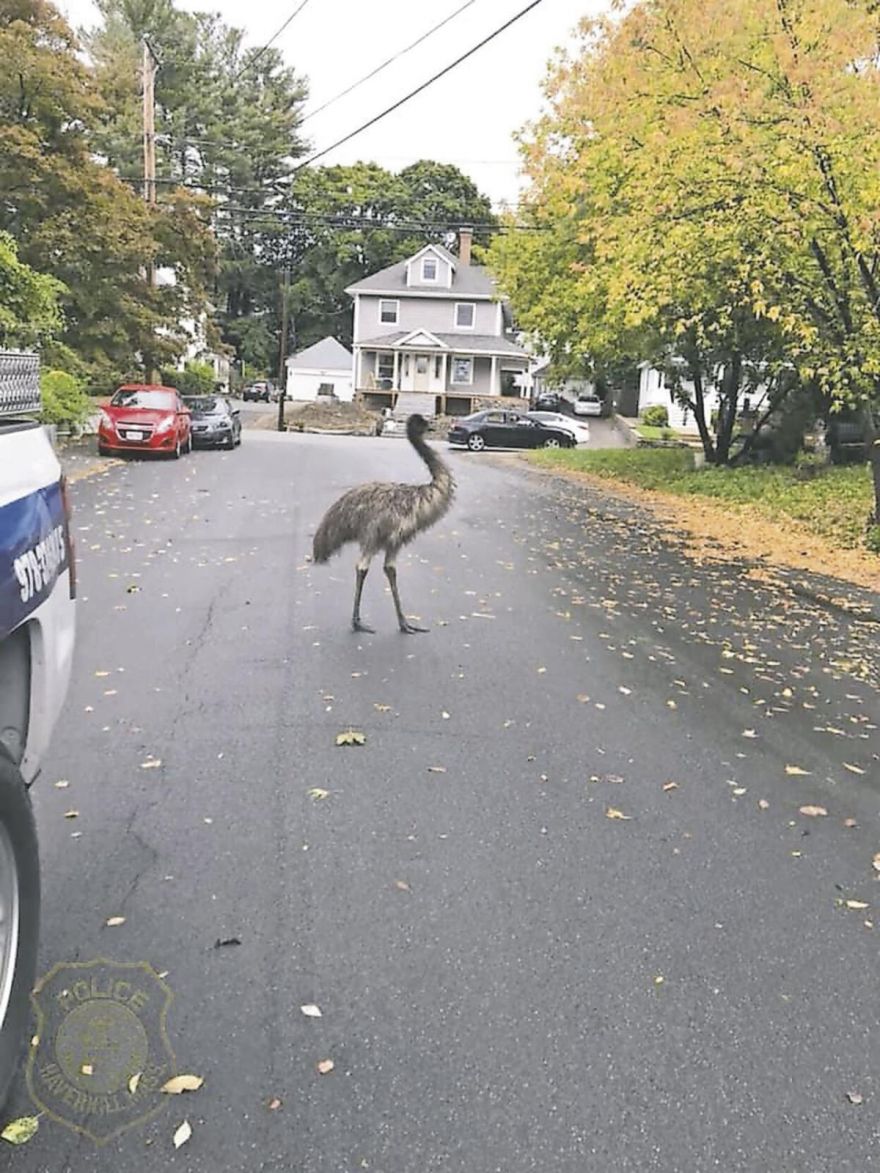 September 30. Haverhill, Massachusetts. A woman who temporarily cares for animals in need of homes was in the process of transporting an emu named Kermit to a farm in Maine. Suddenly, a gust of wind opened the gate where Kermit was being held, and the emu took its chance and ran away.
Haverhill police spokesman Capt. Stephen Doherty said a call came in at 9:16 a.m. for an "emu running toward Walnut Square (School)."
The bird later took strides on its long legs over to nearby 17th Avenue, where it was met by police and animal control officers, eyewitness Brianna Smith said.
Fortunately, the authorities were able to capture Kermit safely, thanks to their secret weapon: a pear.
The bird calmed down after being given a pear from a nearby pear tree and was carried to safety.
Now that's what I call negotiation.
Well, what do you think?
(Image Credit: Eagle Tribune)