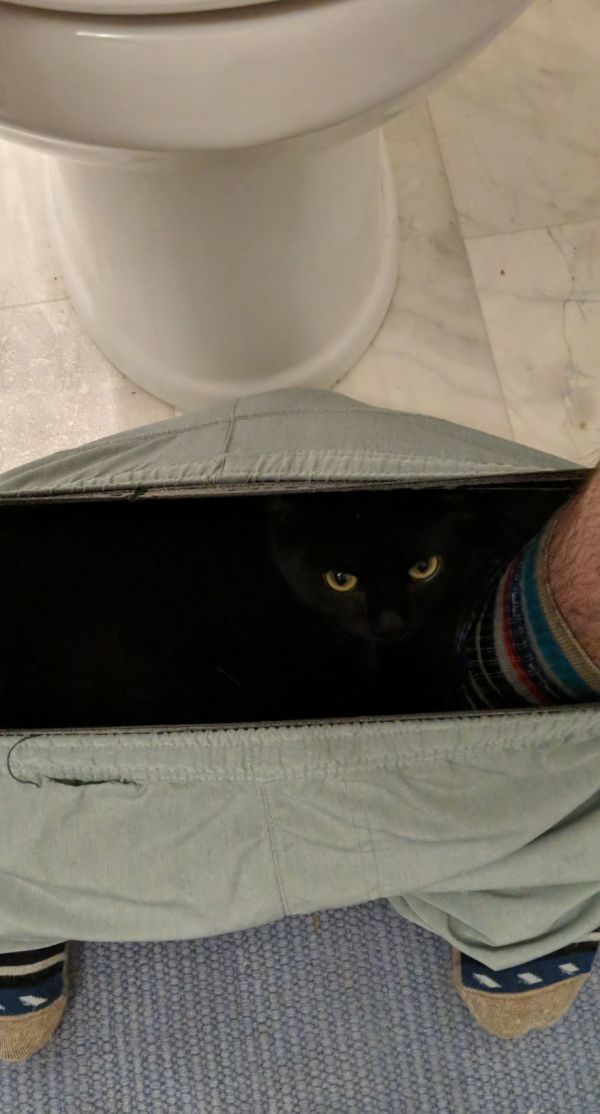 (Image credit: Bubzyyy)
Why do cats follow us into the bathroom? They love to sit in the cool porcelain sink. They are fascinated with flushing. They know you don't have anything better to do while sitting on the toilet than to pet the cat. And they are terrified of baths and showers. Is that it? Or could it be that the things humans do in the bathroom are just so strange to them that they have to watch?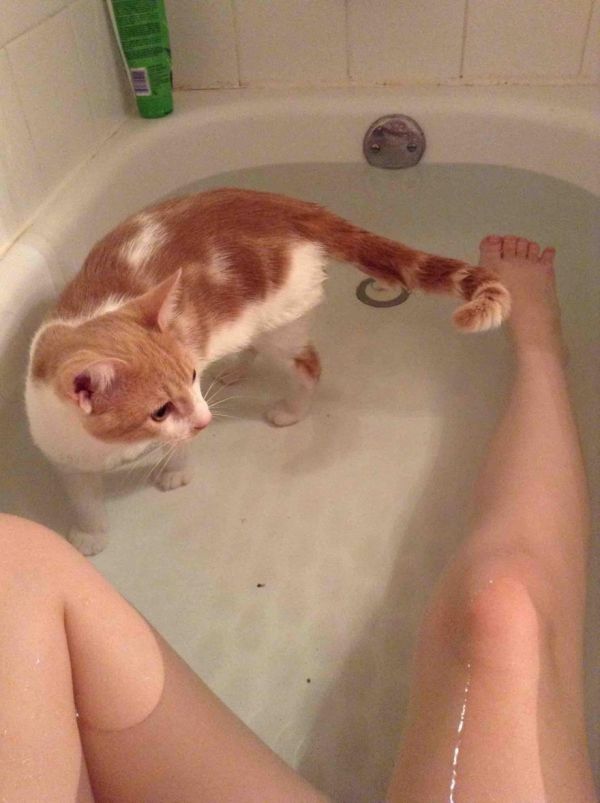 (Image credit: BowChikaMeowMeow)
For whatever reason they do it, once you have a cat, you will not have privacy in the bathroom. See a roundup of 50 cute and funny pictures of cats invading their human's bathroom privacy in a ranked list at Bored Panda.