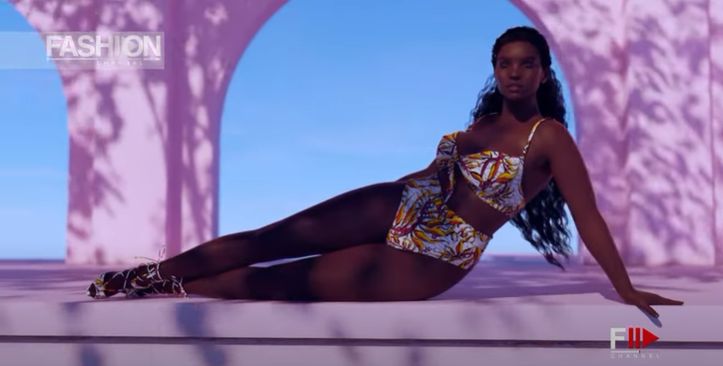 Fashion shows are now moving towards a heavily tech-based mode of presentation. Virtual models now take over the runway, partnering with savvy technical creative companies and programs to build a show that can advertise and showcase their garments well. Forbes cites Miami Swim Week as an example of brands relying on technology to showcase their garments:
Despite the effects of the COVID-19 pandemic, this year, the technological risk became reality at Miami Swim Week. Swimwear presenters hadn't the choice to stay idle but rather were pushed forward in a rough and ready manner. With limited luxuries and hard work, there is an opportunity to help the industry envision new ways to support the swimwear industry overall. More to the point, technology is an important and much-needed platform for the swimwear marketplace.
"It was a beautiful thing to witness technology and fashion merge ogether during Paraiso Miami Beach. As we enter into this dawn of this new normal, technology came to save the day for these designers to be able to show their collections digitally - in real time and across all different platforms from Instagram TV to YouTube and other web based portal's.
The Diigitals are utilizing the rising accessibility of new technologies and taking the first steps into a new frontier of digital exploration. Within this collaborative hub, they demonstrate the potential of 3D fashion modeling and showcase its applications for innovative brands. The new era in creative seemingly erase the boundaries between real time reality and the digital world. Leading the charge into this new synthetic landscape is Shudu, the enigmatic and technical muse who's inspiring a new generation of artists. In a sense, she is the first of a generation but I assure you there will be many more like her in the years to come!
Image screenshot via YouTube