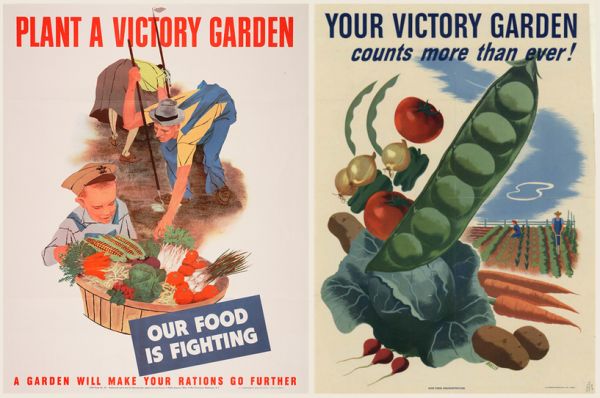 During World War I, millions of Americans planted gardens in their yards or on public property to raise vegetables for the war effort. When the second World War broke out, First Lady Eleanor Roosevelt wanted to set an example and plant vegetables at the White House. But Secretary of Agriculture Claude Wickard was against the idea. He saw the gardens as a waste of time and resources.
Novices, especially those in cities, Wickard feared, would plant in poor soil. They would try to cultivate crops ill-suited to their climate. They would fail to recognize cucumber beetles and tomato worms. They would start with enthusiasm and then abandon the project. And, worst of all, they would waste valuable resources: seeds and fertilizer the country's farmers needed.

Instead, Wickard's Victory Garden program was aimed at the farmers themselves. Their know-how and equipment would make short work of tending a few extra rows of beets, spinach, and peas, planted alongside the commodity crops in their fields. Those vegetables would feed the farmers' families while saving valuable canning tin and transportation fuel. Wickard wanted to see 1.3 million new farmer-grown victory gardens in 1942. Those who "gardened for pleasure," as one advertisement put it, should limit themselves to flowers, shrubs and trees. "This, of course, is for Morale," it explained. "Because Morale is equally important as Nutrition."
Morale is one thing, but the patriotic feeling of doing one's part is even stronger, so people sowed their yards with vegetable plants anyway. Read about the rise of World War II Victory Gardens at Atlas Obscura.