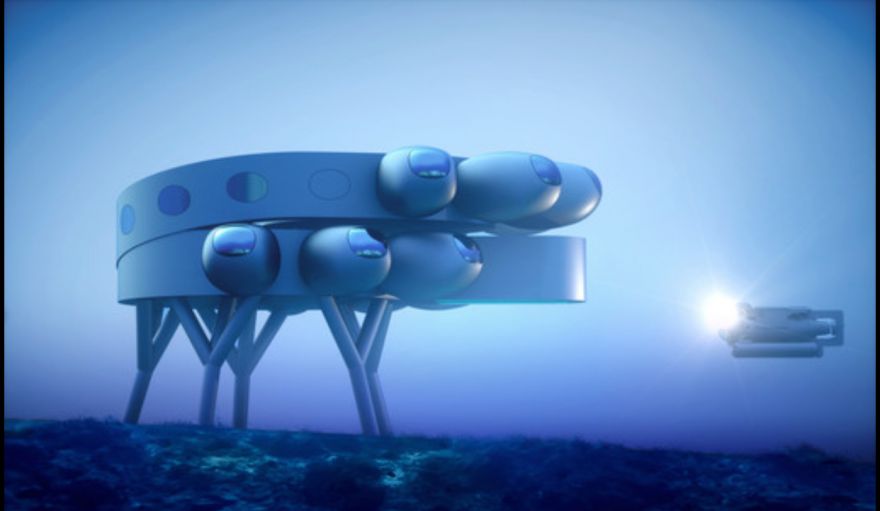 It's like the International Space Station, but underwater. PROTEUS, introduced as "the world's most advanced underwater scientific research station and habitat to address humanity's most critical concerns," is designed by Yves Behar and fuseproject. The station will have state-of-the-art labs and a livable space for scientists who will work there for long periods of time, as ArchDaily details:
Designed by Yves Behar and his team at fuseproject, the project is a permanent underwater station that will advance scientific and oceanic research. In fact, PROTEUS enables the discovery of new species of marine life, creating a better understanding of how climate change affects the Ocean and allowing for testing of advanced technologies for green power, aquaculture, and robotic exploration.
At 4,000 square feet, PROTEUS will be three or four times the size of any previously built submarine habitats. Open to hosting academics, private companies, scientists, and NGOs that are involved in ocean exploration and research and development, PROTEUS can hold up to 12 people at the same time, for a 30-day period, more than any underwater station ever built.






image via ArchDaily