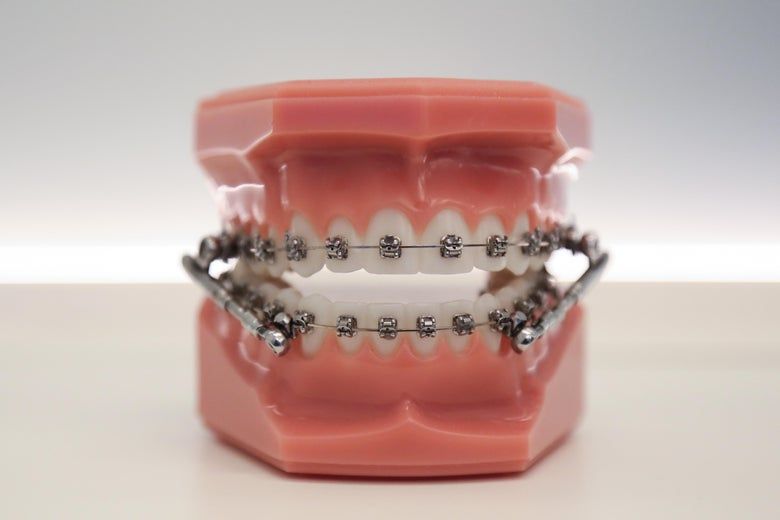 Some people spend huge amounts of money to get the orthodontic treatments they need to realign some parts of their teeth. Having a metal wire attached to your teeth is both a pain and a nuisance, but braces are a guaranteed method for fixing one's crooked teeth. With all the pain and money people pour into treatments that can make your appearance look better, one can't help ask the question, "is it really necessary to undergo these treatments?" According to history, orthodontic treatments weren't to prevent health problems, but to create a more attractive profile, as Slate details:
Norman Kingsley, considered one of the early fathers of orthodontics, was a classically trained sculptor. During his day job as a dentist in New York, he applied his understanding of facial symmetry to the faces of patients, diagnosing what he referred to as "irregularities" and "deformities."
"This was probably the cornerstone of the medicalization in orthodontics," said Alexander Spassov, an orthodontist and researcher in Greifswald, Germany. Angle's criteria gave orthodontists a measure that could supposedly identify which bites needed treatment and which didn't. Still, the transformation of orthodontics into a medical specialty was gradual and hard to trace back to a specific moment in history, Spassov said. For example, although Angle did help establish the specialty by founding both the first orthodontic school and the American Society of Orthodontists (today the AAO), he made no mention of health benefits, Spassov added. It was only later, perhaps after World War II, that orthodontics began to be seen as a preventative treatment for various ills, Ackerman said.








image via Slate