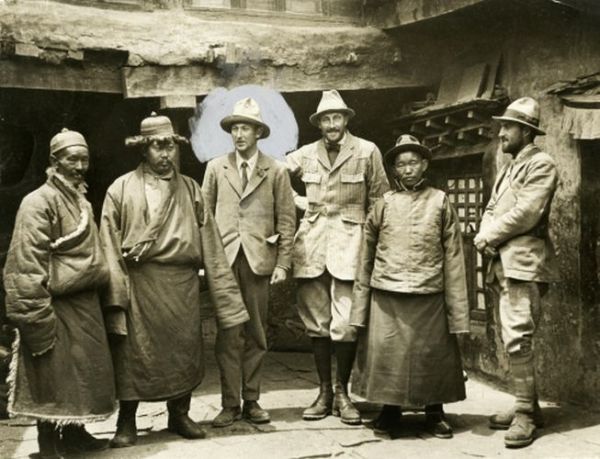 For almost 70 years, it has been accepted that Sir Edmund Hillary and Tenzing Norgay were the first people to reach the summit of Mount Everest. Now there is speculation about whether another expedition in 1924 was the first. If so, it would not negate Hillary and Norgay's achievement; it would just lengthen their title to the first expedition to reach the summit and return alive.    
Around 1pm on 8 June 1924, George Mallory, one of the era's leading climbers, and his young companion Andrew Irvine, were spotted as tiny black specks clinging to Everest's towering Northeast Ridge, just a few hundred metres from the summit. And then the clouds closed in. Irvine has never been seen since, while Mallory's frozen corpse was finally found in 1999.

Their unfinished story is mountaineering's greatest mystery. That they died on the mountain over 90 years ago isn't in doubt, but what exactly happened up there, on the roof of the world, has been argued about endlessly by alpinists and armchair observers for decades.

Did they reach the top of Everest – 29 years earlier than Edmund Hillary and Sherpa Tenzing Norgay's accepted first ascent of the planet's highest peak – before tragedy struck?

When Mallory's perfectly preserved body was discovered, the photo of his wife that he had sworn to leave on the summit was the only thing missing. That and a Kodak camera carried by the climbers, which remains lost – presumably buried in the ice with the as yet undiscovered remains of Irvine. That camera is the Holy Grail of the adventure world.
Read about Mallory and Irvine and that 1924 expedition, from the reports of the survivors and what we've learned since then, at HistoryExtra. (via Damn Interesting)

(Image credit: Nationaal Archief)