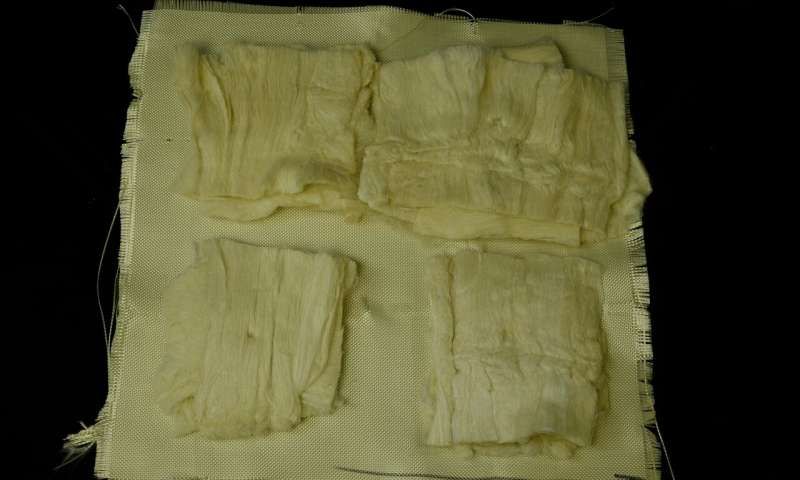 Soldiers who go into the battlefield have, at the very least, two things to consider: bullets and explosives. Both could kill a person. Soldiers wear thick and heavy armor to protect their bodies from these things. However,...
... much of their body remains exposed to the indiscriminate aim of explosive fragments and shrapnel.
Not only that, but this heavy armor greatly restricts a soldier's mobility.
Designing equipment to protect extremities against the extreme temperatures and deadly projectiles that accompany an explosion has been difficult because of a fundamental property of materials. Materials that are strong enough to protect against ballistic threats can't protect against extreme temperatures and vice versa. As a result, much of today's protective equipment is composed of multiple layers of different materials, leading to bulky, heavy gear that, if worn on the arms and legs, would severely limit a soldier's mobility.
Now, Harvard University researchers, in collaboration with the U.S. Army Combat Capabilities Development Command Soldier Center (CCDC SC) and West Point, have developed a lightweight, multifunctional nanofiber material that can protect wearers from both extreme temperatures and ballistic threats.
More details about this over at PHYS.org.
What are your thoughts about this one?
(Image Credit: Grant Gonzalez/Harvard SEAS/ PHYS.org)