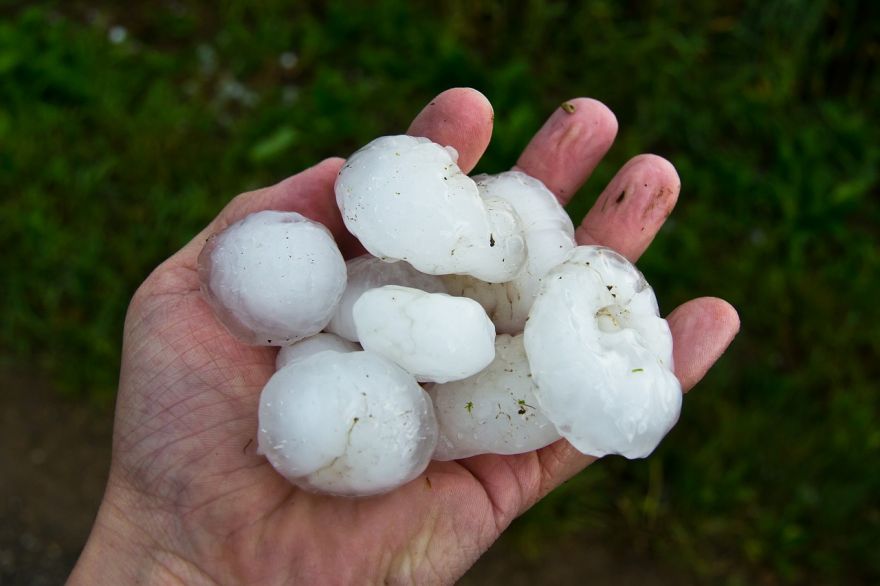 Imagine for a moment that you are a farmer in Kenya. You have taken good care of your crops for several months, when suddenly you notice a lump of ice fall to the ground from the sky, and then you realize what's happening: a hailstorm — the event that you most fear — is now happening right in front of your eyes. And you can't do anything about it. You've been caught unprepared. This has been what's happening in Kenya recently.
Hailstorms have always been a part of life in Kenya, but many farmers have noticed the problem worsening. Peter Muniu, another farmer from central Kenya, also notes changes in hailstorms in the 37 years he has lived here. "Not only have the hailstorms become irregular but the falling objects have become bigger," he says.
The latest hail shower struck at the beginning of January 2020, leaving his village littered with icy boulders. "Initially we would know when the hailstorms would come and be prepared. But these days it is very difficult to predict their arrival," says Muniu. "This is bad for farmers like us who grow crops in open fields."
During a good season when there are no weather extremes, Muniu's quarter-acre parcel where he grows snow peas can yield as much as 100kg (220lb) of the vegetables at harvest. But when a hailstorm strikes, it can either uproot maturing plants, or make ripe beans appear as if they have been visited by disease, he says. A farmer can only use the damaged pods as feed for livestock.
Because of the worsening hailstorms happening in the country, some farmers almost gave up on farming, as they don't get to harvest anything, because all of the crops were damaged. Others now struggle to make ends meet because of these irregular disasters.
More details about this over at BBC.
(Image Credit: SturmjaegerTobi/ Pixabay)