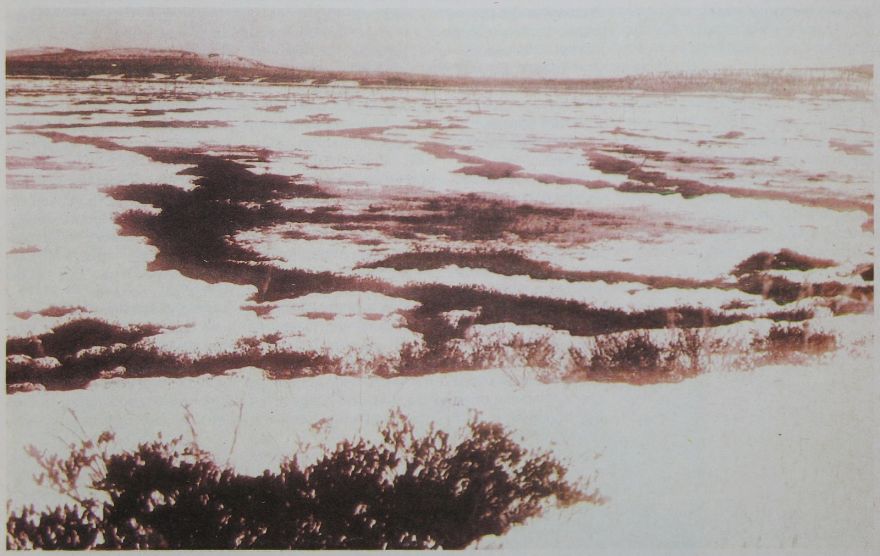 On one June morning in the year 1908, something bright and hot suddenly appeared in the skies over a forest in the Siberian Taiga. It was so hot that a hunter near the Middle Tunguska River tore his shirt, as he thought that it was on fire. Locals have testified to seeing a "fiery ball go north." What happened next was catastrophic.
A loud explosion, releasing the equivalent of three to five megatons of TNT, followed. The resulting shock wave, the largest in recorded history (185 times more powerful than the Hiroshima bomb), spread out over 1,000 square miles. Some 30 people were in the vicinity. Many of them were knocked unconscious, and at least three were killed. Houses and millions of trees toppled over and charred. Somehow, hours later, astronomers in Europe and Asia witnessed a night sky so bright that, "at midnight," according to one testimony, "it was possible to read the newspaper without artificial lights."
This event was later known as the "Tunguska event", and it remains a mystery up to this day because it left no trace whatsoever.
After decades of scientific expeditions, no one has found a crater or any debris from a meteorite or comet—nothing to conclusively indicate a violent collision with the Earth.
Numerous theories have been made throughout the years, and many of them were deemed implausible.
In their 2008 book, The Tunguska Meteorite: 100 Years of the Great Puzzle, authors A.I. Voitsekhovskii and V.A. Romeiko catalog 66 theories about the event.
Now, a new theory has been created by a pair of scientists from the Kirensky Institute of Physics in Siberia. They argue that the cause of the mysterious event was a rare type of meteor.
Check out their theory over at Nautilus.
(Image Credit: Wikimedia Commons)