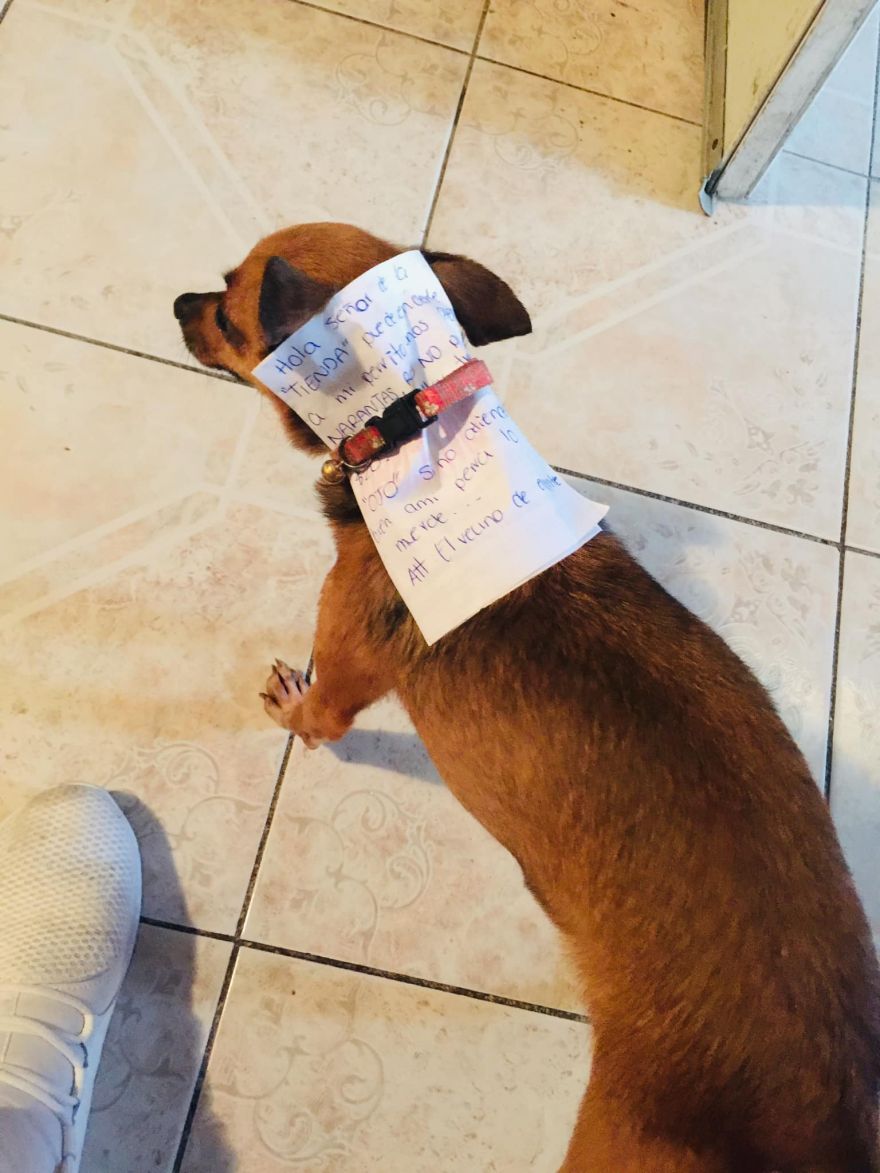 Antonio Muñoz wanted a bag of Cheetos to eat. There's a problem, however — he doesn't have one at home, and he can't go outside to the department store across the street to buy one due to the quarantine. He would be exposing himself to greater risk of contracting the disease if he did go. But he really wanted Cheetos. He didn't just let his cravings go. And so he thought of a way he could have his Cheetos without having to step a foot outside his house. If he can't go, then maybe someone can go for him. Maybe his chihuahua can go for him. And so he set his chihuahua on a mission.
"Day three of quarantine. I really wanted my 'Cheetos'," he said.
Muñoz sent his dog out to the department store across the street with a note that said, "Hello Mr. Shopkeeper. Please sell my dog some Cheetos, the orange kind, not the red ones, they're too hot. She has $20 attached to her collar. WARNING: She will bite if not treated right. Your front neighbor."
Surprisingly, the chihuahua returned to him holding a bag of Cheetos in his mouth.
More details about this story over at Bored Panda.
Humans are indeed creative beings. 
(Image Credit: Antonio Muñoz/ Facebook)