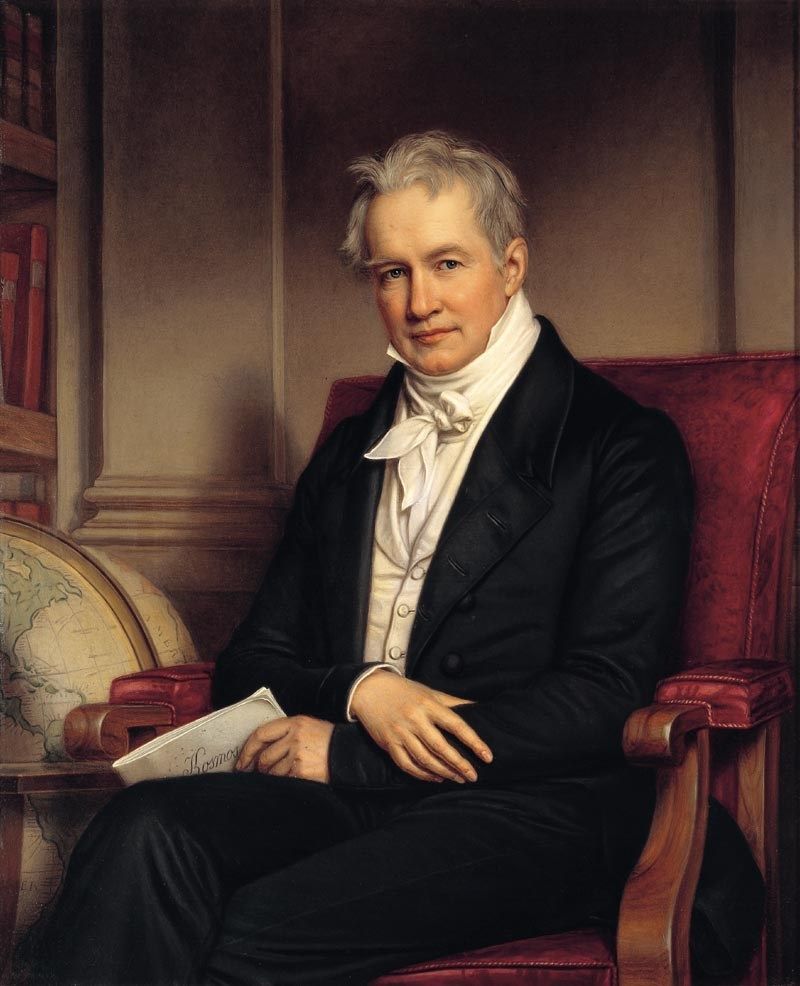 In his lifetime, he was able to travel across four continents, write over 36 books, and write 25,000 letters to his correspondents around the world. He can be described as "charismatic, annoying, exuberant, caustic, but undeniably irrelevant". He was one of the most widely admired public figures in the whole world. He is Alexander von Humboldt.
He claimed to sleep only four hours a night and called coffee "concentrated sunbeams." Among his many scientific achievements, Humboldt theorized the spreading of the continental landmasses through plate tectonics, mapped the distribution of plants on three continents and charted the way air and water move to create bands of climate at different latitudes and altitudes. He tracked what became known as the Humboldt Current in the Pacific Ocean and created what he called isotherms to chart mean temperatures around the globe. He observed the relationship between deforestation and changes in local climate, located the magnetic equator and found in the geological strata fossil remains of both plants and animals that he understood to be precursors to modern life forms, acknowledging extinction before many others.
Humboldt's expansive thinking was embraced by the prominent scientific thinkers of his time, such as Charles Lyell and Charles Darwin. A friend of his also stated that he learned much more just by being around with Humboldt for an hour compared to reading books for eight days.
Read more about his life over at Smithsonian.com.
(Image Credit: Wikimedia Commons)