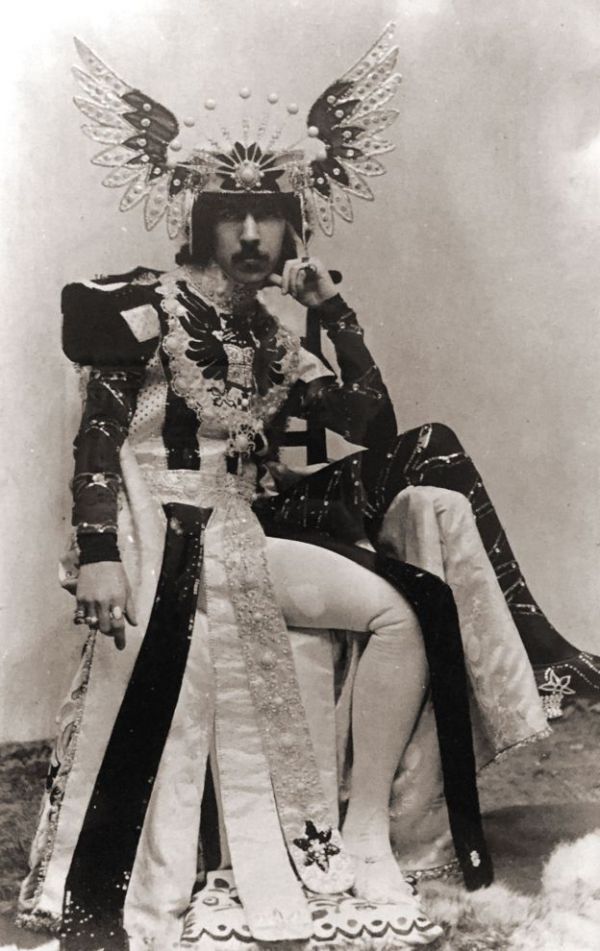 Henry Cyril Paget, the fifth Marquess of Anglesey, was a 19th-century Welsh eccentric who was almost erased from history. While he was well-liked by the local population, his family downplayed or ignored his flamboyant lifestyle. As a young man, Paget inherited his father's wealth and the family estate, and proceeded to blow it all on lavish productions he staged at the theater he built in his home.   
He then hired a professional theatre company, and set about putting on pantomimes and plays for all to see - for free.

Playing centre stage in every performance was Paget, who became known as "The Dancing Marquess" by the newspaper gossip sheets.

He used every show to put on a "butterfly dance" display, adorned by costumes which would literally cost millions of pounds today.

"He didn't understand the concept of costume jewellery - he thought it all had to be real," explained actor and writer Seiriol Davies, who wrote and performed an acclaimed musical show based on the life of the marquess.
Indeed, when Paget wanted a green jacket, he had it encrusted with real emeralds. The lavish costumes were prone to theft, and were mostly sold to pay off debts after Paget's death in 1900. However, one diamond tiara from his collection is now up for auction. Read about the short but notorious life and spending habits of the Dancing Marquess at BBC News. -via Strange Company