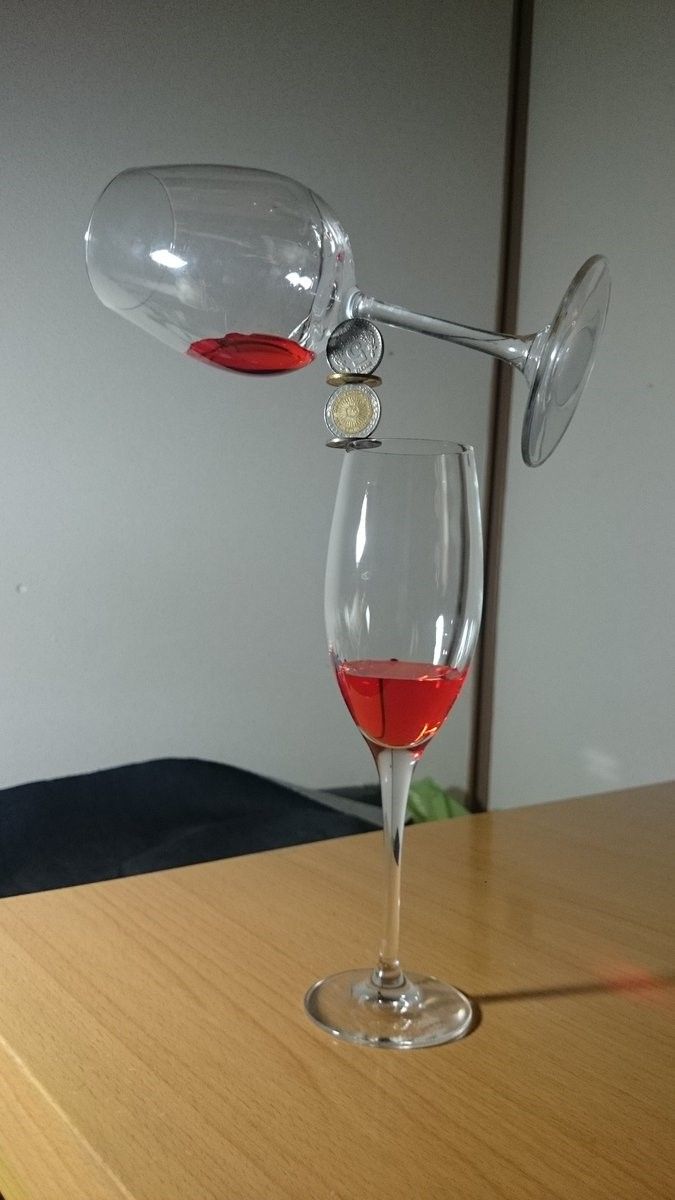 Japanese Twitter user @thumb_tani is a master of balance. He'll put coins, glasses, fruits, and other household items on top of each other and they will stay in place!
He's not cheating at all. As you can see in this video, he really can just line up items vertically.
Not surprisingly, he's also an expert juggler. I suspect that there's a lot of overlap between these two skills.
-via Nag on the Lake