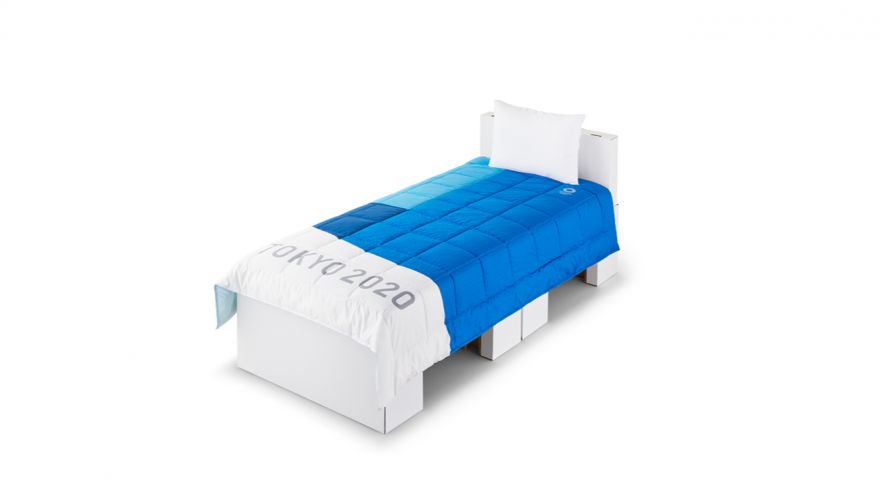 This is the bed where the athletes competing at the Tokyo 2020 Olympic Games will be getting their sleep. What's so special about it, you may ask? This is made up from cardboard. Yes, you read it right. Cardboard.
The 18,000 single bed frames, which will populate the residences of the Athletes Village being built beside Tokyo Bay, were displayed on Thursday by organisers — the beds won't make it to the village until the complex is finished in June.
The beds, according to Associated Press, are made by Japanese mattress company Airweave. The recyclable cardboard is reportedly stronger than a wooden frame. The general manager of the Athletes Village, Takashi Kitajima, stated that the beds can withstand up to 200 kilograms (440 pounds).
Few athletes would surpass that threshold (unless you're cheekily combining a few in one bed), so collapsed beds in the middle of the night shouldn't be a problem, however Kitajima did tell the news outlet, "Of course, wood and cardboard would each break if you jumped on them."
It is said that the beds, along with the mattresses (which are not made of cardboard), will be recycled after the games, which I think is very considerate of the organizers.
What are your thoughts about this one?
(Image Credit: Mashable)