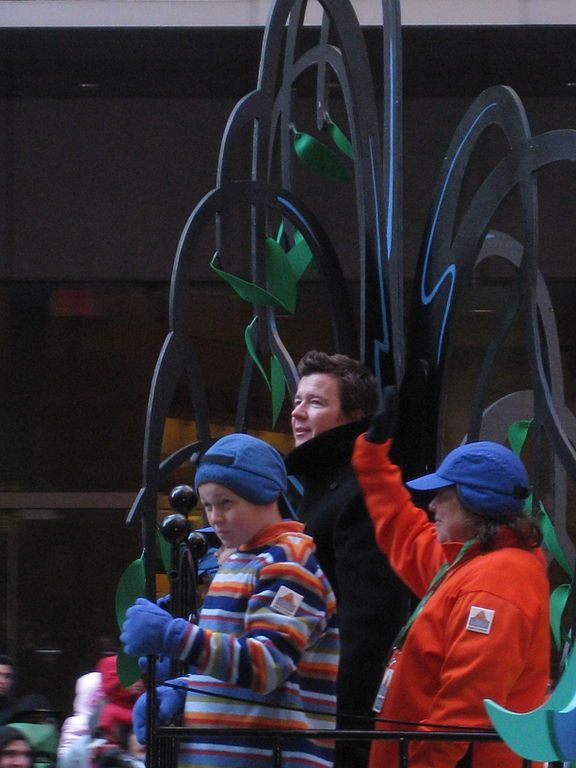 The first mention of Rickrolling on Neatorama was in February of 2008, but the first mention of a spontaneous and unexpected Rick Astley song was covered earlier, in January of that year. The year 2008 was the peak year for Rickrolling, although it still happens 12 years later ...and is arguably more effective now that it is not only universally understood, but infrequent enough to catch people off guard. But who came up with the idea, anyway? The origins of the prank are a collision of a 2005 episode of It's Always Sunny in Philadelphia, a 2006 radio show prank, and 4chan's Duckrolling meme. But the ways people used it afterward are more fun than the origin story.  
Huffington Post, April 13, 2011, excerpt from "Oregon State Legislators RickRoll: Lawmakers Sneak Lines From Rick Astley Hit Into Speeches": State lawmakers in Oregon have made a splash online, after a video emerged showing members sneaking the words to Rick Astley's 1987 hit "Never Gonna Give You Up" into their speeches. The prank was the brainchild of Oregon House member Jefferson Smith. According to The Ticket, Smith convinced his colleagues to take part in the prank and then compiled the lines from their speeches over a period of around two months for inclusion in the video.
Read how Rickrolling got started, and how so many people have leveraged the prank in outrageous ways over the years at Mel magazine.
(Image credit: Ben W)