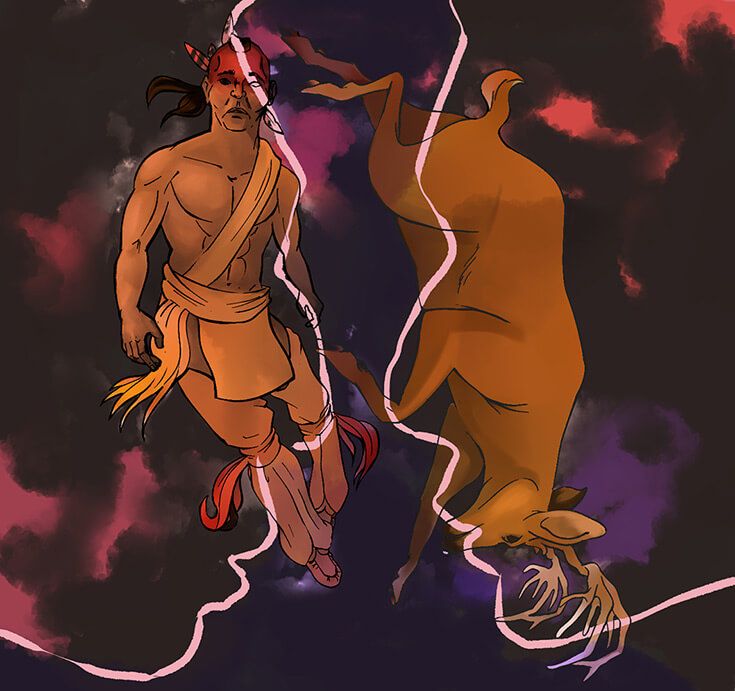 Early August 2019. A government over 500 years old assembled to talk about its constitution. The meeting may perhaps be one of the most solemn meetings that ever happened.
The gathering was not held in a glittering, white, neo-classical Capitol propped up by columns crowned with Corinthian ornaments. The proceedings did not take place on a hill, or in a city, or within the boundaries of a capital district. The ceremony did not begin with a thunderous, patriotic anthem. The consti­tution was not read from archival parchment or legislative text. In fact, the constitution was not read at all. The speakers did not stand before a podium in the chambers of Parliament or halls of Congress. They did not prepare soundbites. If you had searched Twitter, you would not have found a single hot take about it. No chanting agitators came to protest. Minutes were not taken. Few beyond the attendees even knew it ­happened. 
But for Julian Brave Noisecat, despite its obscurity, the meeting was a historic milestone. It signalled the return of a good government — an Indigenous government.
See the full story over at The Walrus.
(Image Credit: KAIA'TANÓ:RON DUMOULIN BUSH)