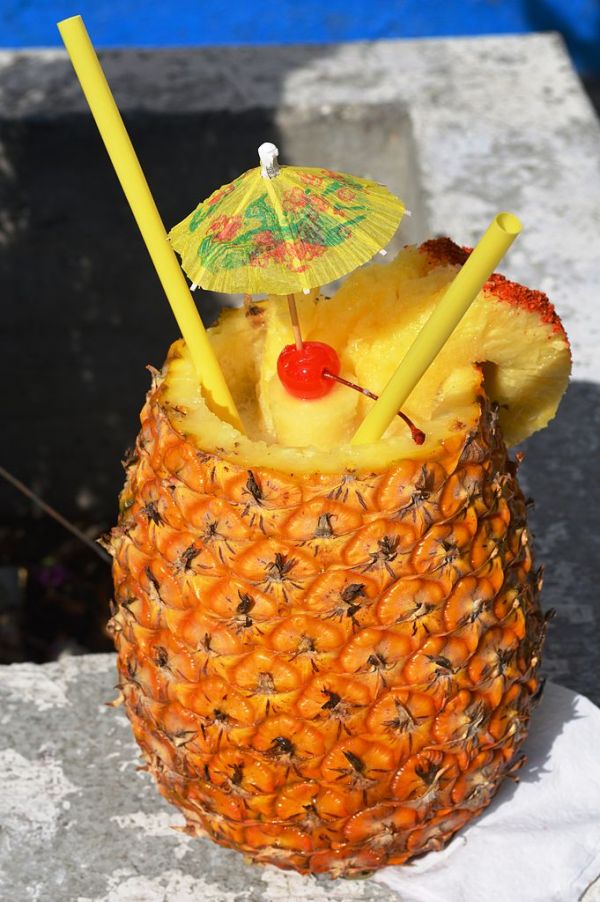 Tiki culture was  born in Southern California in 1933 as a fantasy escape from reality, a patron's trip to an exotic culture where everything was perfect for the short time they stayed. Authenticity and cultural sensitivity were minor concerns, so the trappings included both sexism (topless hula dancers) and blasphemy (cups modeled on tropical deities). As the aesthetic spread, it also became cheap. But those fruity cocktails, both authentic tropical drinks and those created for tiki bars, are so delicious!
"The pina colada is a natively Puerto Rican drink," García Febles says, meaning that it was created in Puerto Rico, with Puerto Rican ingredients, by a Puerto Rican. "It became associated with 'the tropics' at the same time tiki was commodifying the concept and was sold to tourists, hence the confusion."

The subsuming of anything with a hint of rum and fruit under the category of tiki is a misappropriation that has persisted precisely because of tiki's original sin: What gave birth to it was a far-reaching act of cultural pillage, one that swiped broadly and unabashedly from Caribbean drinking traditions, then forced them into a pastiche molded by Polynesian aesthetics, all for U.S. consumers.

With the modern tiki revival, bartenders are working to undo that original sin, or at least toward some form of absolution — to hang on to the fun and the orgeat, just without the appropriation. But what does it mean to create a distinct sense of place when that place is not your own?
While tiki bars are now rare compared to their heyday in the 1950s, bartenders still want to offer customers tropical cocktails, but without the cultural appropriation. Read about the resurgence of tropical drinks and the issues that come with them at Eater.  -via Digg 

(Image credit: AlejandroLinaresGarcia)