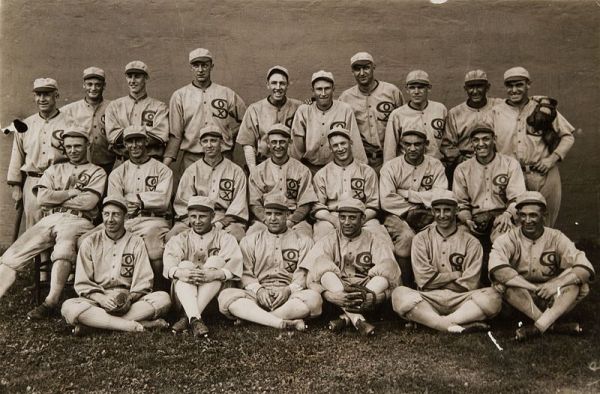 One hundred years ago, in October of 1919, the Chicago White Sox played the Cincinnati Reds in the World Series. The Reds won the best-of-nine game series, five to three games. Then it came out that some of the Chicago players had conspired to throw the series for money. The eight players involved were acquitted at trial, but were nevertheless banned from professional baseball for life. The scandal is often referred to as the event in which baseball lost its innocence, but in context, it was part of a period of disillusionment all around.
In fact, the timing made perfect historical sense. The recently concluded slaughter in Europe had changed America in ways just becoming apparent. Rather than peace and prosperity, the First World War's conclusion produced widespread unemployment and dislocation. Fear of anarchism was rampant, and so, too, was racial violence—much of it generated by a reborn Ku Klux Klan. Cynicism was in the air; America's prolonged age of innocence was over.

Indeed, even as the public grappled with the scandal, the nation's attention was jolted by the ugly underside of another major cultural institution, with the shocking news that screen beauty Olive Thomas had died after swallowing poison in a Paris bathroom. It was soon revealed that the doe-eyed ingénue was a "drug fiend." It was the first in a series of Hollywood scandals, including, most notoriously, Fatty Arbuckle's multiple trials for rape and manslaughter and the murder of hotshot director William Desmond Taylor that recast Tinseltown as America's Sodom.
An article at City Journal looks back at the Black Sox scandal and its fallout, which helped shaped what baseball is today.  -via Digg