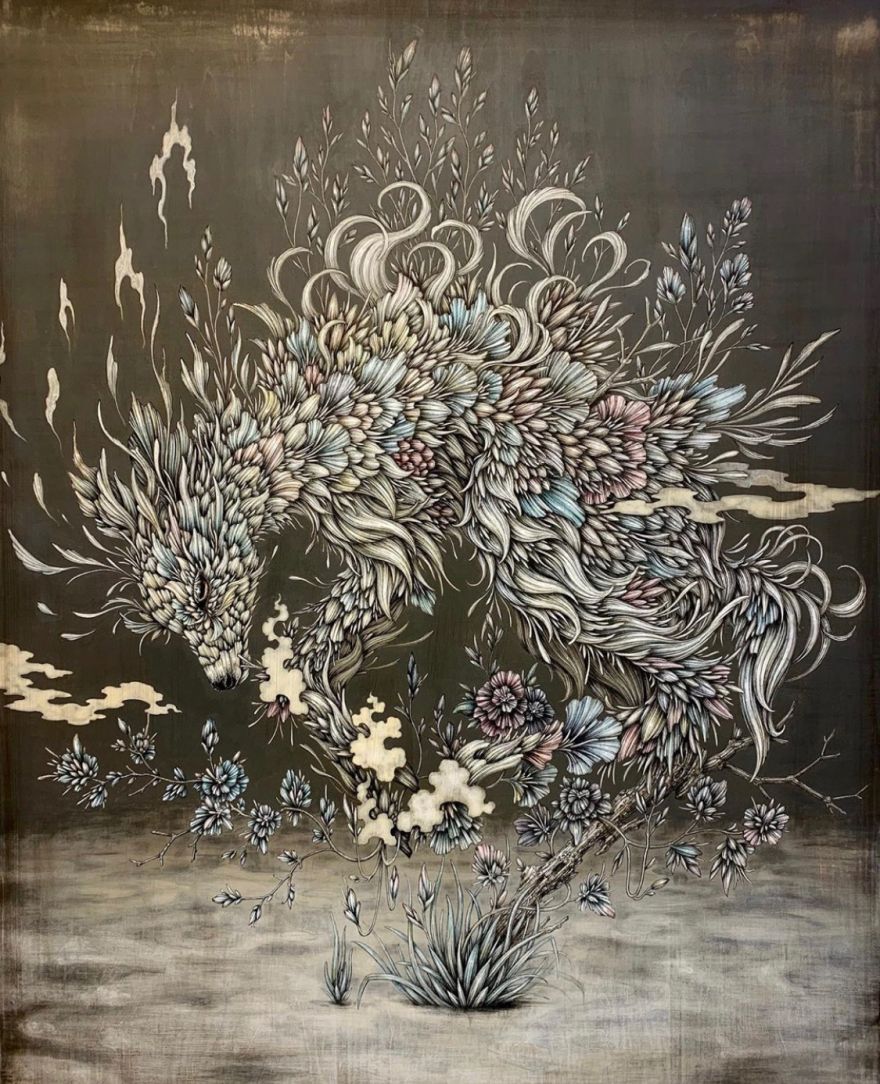 Using a watercolor background and detailed ballpoint pen illustrations, Manabu Endo creates these impressive portraits of dreamy animals, plants, and occasionally, humans. What's more impressive, however, is Manabu Endo himself.
The 38-year old Endo is entirely self-taught, and began his career as an artist just a few years ago, which is surprising given how developed his style is. "Mountains from a distance look like moss. Moss from up close can look like a mountain," says Endo, describing his his philosophy "and in some sense, everything can be thought of as a forest." In that context, one can begin to see the circular nature of Endo's works as an inter-connected forest with blades of grass becoming wood, which becomes fur, which then gives life to flowers.
Check out his works over at Spoon & Tamago.
(Image Credit: Spoon & Tamago)