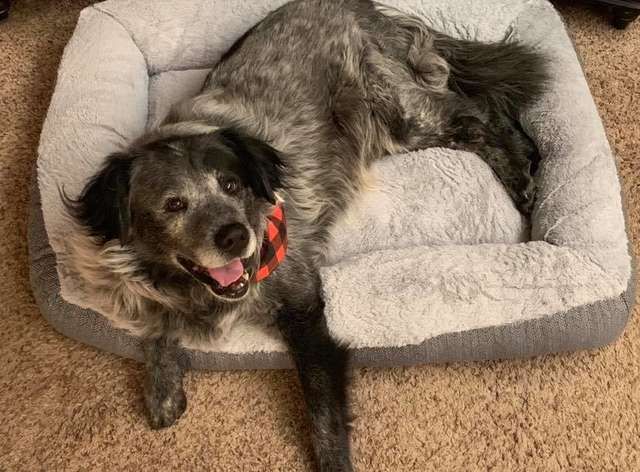 Meet Sanford, the once "broken dog" who cannot stop smiling now. Why was he described as broken?
On April, Sanford got hit by a car, which left him unable to walk. Sanford was then rescued by animal control and was taken to a small municipal shelter in Dallas, Texas, where he stayed for a week. The facility, however, was short on resources, and so he didn't get any medical attention there.
When a volunteer for Dallas DogRRR, a local dog rescue group, first saw Sanford at the shelter, she knew she had to help him.
"He was physically broken … and when the volunteer went to see him, he didn't really make any effort to come and say hello," Kerry Anechiarico, executive director of Dallas DogRRR, told The Dodo. "It's almost like he had given up, and he was just waiting for his time to come."
Fortunately, everything changed for Sanford when Karen Velazquez took him to her home.
"He came to my home on May 1, just a few days after he was released from the hospital," Velazquez said. "He has been all smiles ever since. I think the minute he came to my home, he realized he was in a safe place."
Now, Sanford is always smiling, and the only time he doesn't is when he's asleep or eating.
(Image Credit: Karen Velazquez/ The Dodo)