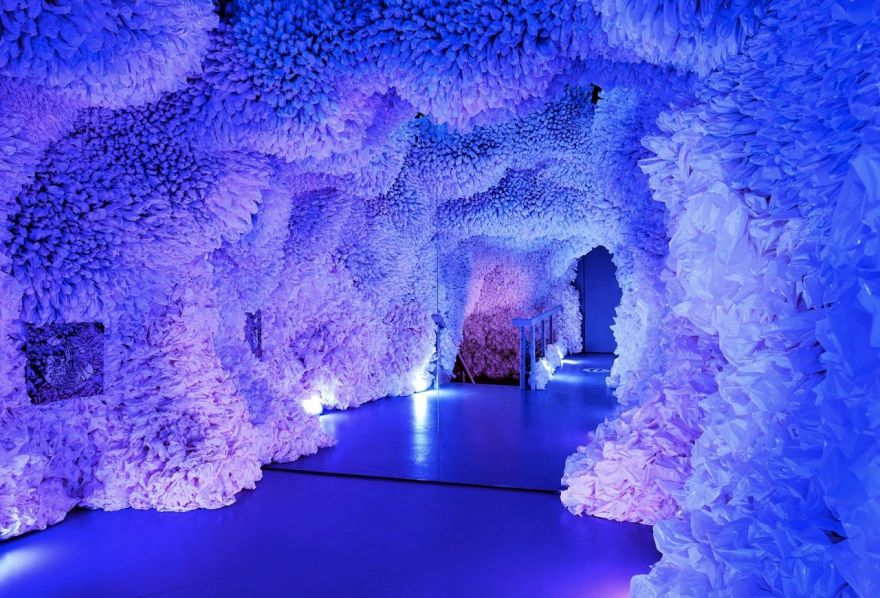 Art can be a useful means to inspire people to take action for certain causes. And in the new art exhibit Arcadia Earth, we not only get some stunning displays of various natural scenery but also a call to action, reminding us of our responsibility to take care of our planet.
"Arcadia Earth" is an exhibit for the Instagram generation — it's colorful, immersive, and just playful enough for phone-clad millennials to throw themselves at it. But it would be unfair to say that the exhibit is nothing but a pretty background for selfies.
The exhibit is, first and foremost, a show with a purpose: opening visitors' eyes to the state of our planet through immersive art installations and giving them tips on how to reduce their impact.
And there's truly nothing like walking into a coral-like tunnel made of 44,000 discarded plastic bags (the number used in New York City every minute) to make you think about our responsibility in the whole mess that is our planet currently.
(Image credit: Arcadia Earth)