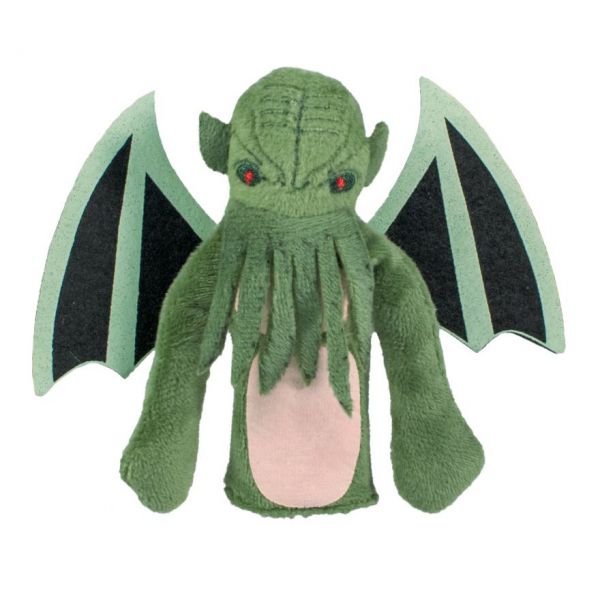 Cthulhu Finger Puppet and Magnet
Call him the little Great Old One. Call him Cthulhu. Whatever you call him, don't call him late for dinner! 
Meet the Cthulhu Finger Puppet and Magnet available at the NeatoShop. With his frightfully adorable octupus and dragon features he is sure to be worshipped in your house. Some may think your new fridge friend is a bit of a monster, but aren't we all without our morning coffee. Who can blame a guy for being grouchy when he is first awoken from his death like slumber? 
The Cthulhu Finger Puppet and Magnet is a pretty helpful little guy. He never minds hanging onto important documents and he's always up for some play time. You may even get him to tell you some weird tales from his youth. However you spend your time together, we know you are going to lovecraft love crafting a relationship with him.   
Be sure to check out the NeatoShop for more Magnet fun! New items arriving all the time. 
Don't forget to stop by the store to check out our large selection or custom apparel and bags. We specialize in curvy and hard to find sizes. We carry baby 6 months all the way to 10 XL Big and Tall shirts. We know that fun and fabulous people come in every size.