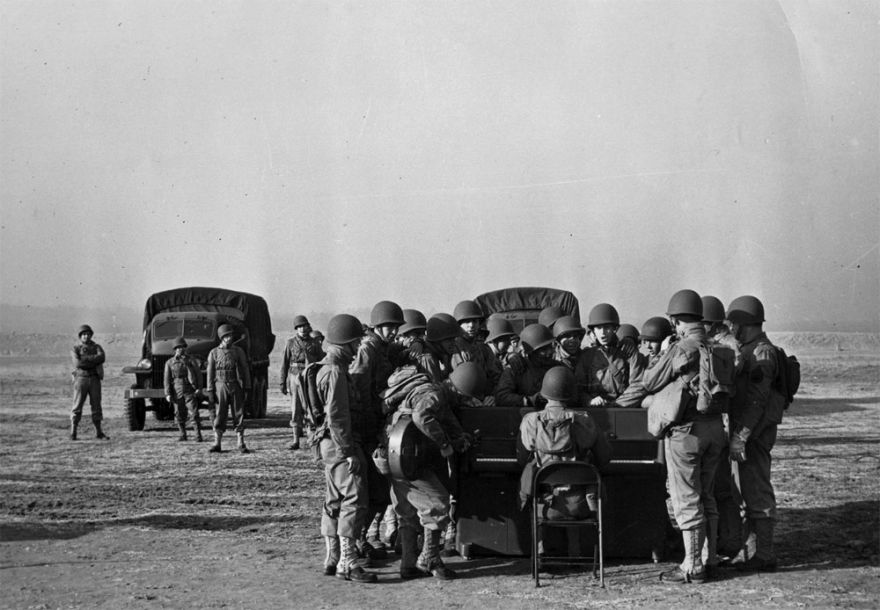 During World War II, pianos and other musical instruments, in the hands of skilled users, were vital moral boosters. Piano maker Steinway & Sons, in order to secure government contracts during this time of a constrained civilian market, designed and built an upright piano that could be packed into a crate and delivered by, if necessary, parachute to American troops. Amusing Planet writes:
By June 1942, Steinway's workers had designed a small upright piano, no more than forty inches wide and weighing 455 pounds—light enough to be carried by four soldiers. Each piano was treated with special anti-termite and anti-insect solution and sealed with water-resistant glue to withstand dampness. Ivory keys were coated with white celluloid to protect them tropical climates, and soft iron was used instead of copper for windings on the bass strings. The best part was— the piano used only 33 pounds of metal, about a tenth as much as a typical grand piano.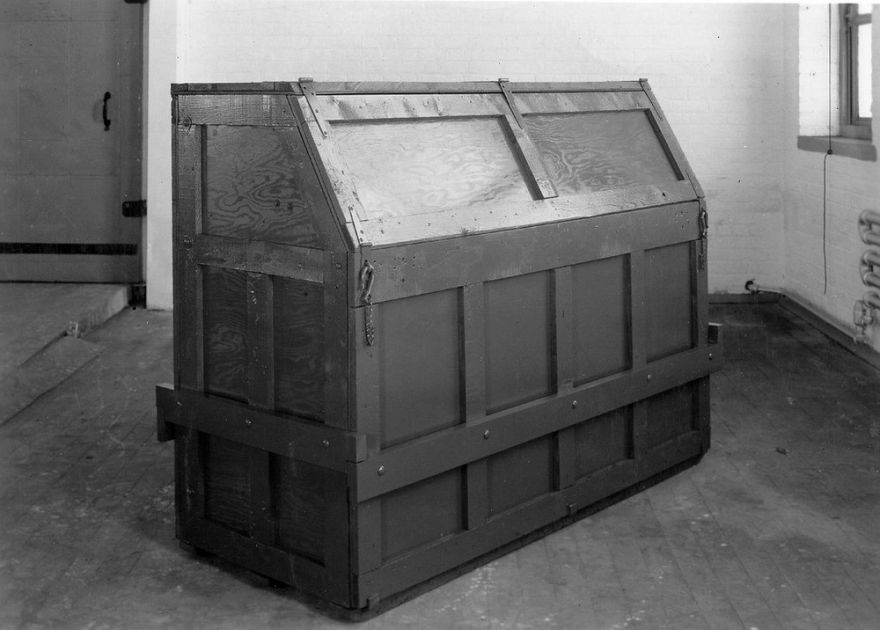 It was called the "Victory Vertical." The design was ideal for rough conditions, to which the civilian market also responded:
By the time the war ended, Steinway had shipped some 5,000 instruments, but not all went to the military. Roughly half were sold to the United States armed forces, and the rest were bought by religious organizations, educational institutions, hotels and other places of public gatherings.
-via VA Viper | Photos: Steinway & Sons