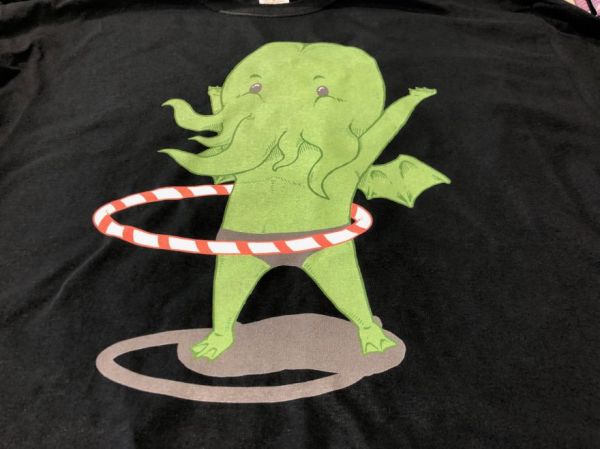 Sun's Out, Hoops Out! When your favorite old one wakes from his death like slumber he likes to get his groove on with a hula hoop. He's so good with a hoop it will make you lose your mind! 
While the modern day hula hoop was invented in the 1950's, the hula hoop has actually been around a lot longer. People used to make them from natual materials like grapevines and willow. Don't you wonder what the old one used to make his Cthulhu Hoop? Perhaps we shouldn't ask. 
Be sure to check out the NeatoShop. New items arriving weekly. 
Don't forget to stop by the store and browse through our large selction of designs for that perfect piece of custom apparel. We features an amazing selection of artists.
We specialize in curvy and Big and Tall sizes. We carry baby 6 months all the way up 10XL so that you can creat that picture perfect family look. We know that fun and fabulous people come in every size.