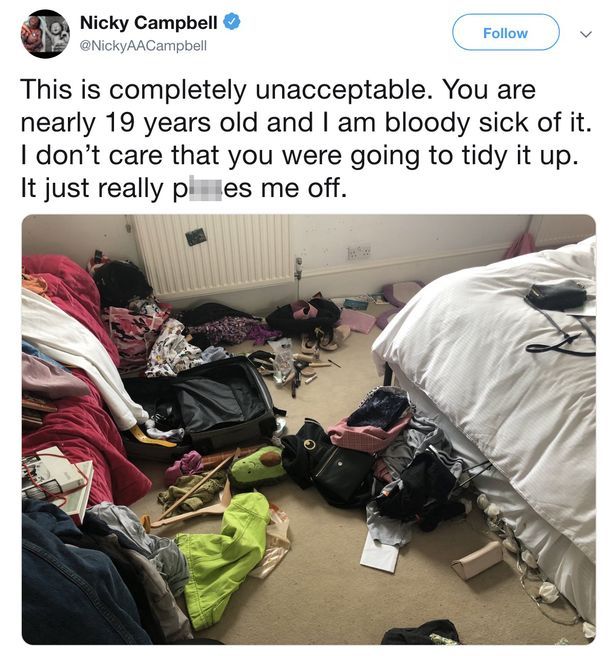 How do you discipline your children?
In today's high tech and social media savvy world we're living in, some parents are changing strategies on the way they discipline their children. One good example is BBC presenter Nicky Campbell, who recently uploaded a photo of his teenager's untidy room on Twitter for all to see.
Sharing the snap with his 142,000 followers, he said: "This is completely unacceptable. You are nearly 19 years old and I am bloody sick of it. I don't care that you were going to tidy it up. It just really p***es me off."
More than 6,000 people liked the photo, with over 2,000 commenting on it.
Following the success of the tweet, Nicky admitted that it was actually meant as a joke, explaining: "It's a teenage bedroom frustrated parent cliché trope joke which amused and was liked by a many people and parents including my daughter who is actually 21 who helped with the photograph of her scandalously untidy bedroom."