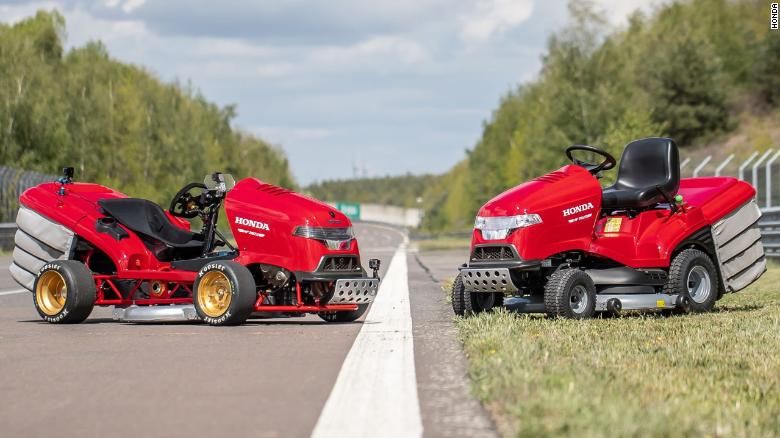 This lawnmower is faster than some Ferrari models with speed hitting 100 mph in just 6 seconds. Honda's Mean Mower V2 reclaimed the Guinness World Record for the fastest lawnmower.
The mower is outfitted with the same four-cylinder, 200-horsepower engine as Honda's Fireblade "superbike," hidden in the body of a tractor. It achieves a top speed of 150 mph, while the company's top-rated standard lawnmowers top out at 4 mph.
The Mean Mower V2, despite being fast, still does its job as a lawn mower and cuts grass. How cool is that?
Image: Honda