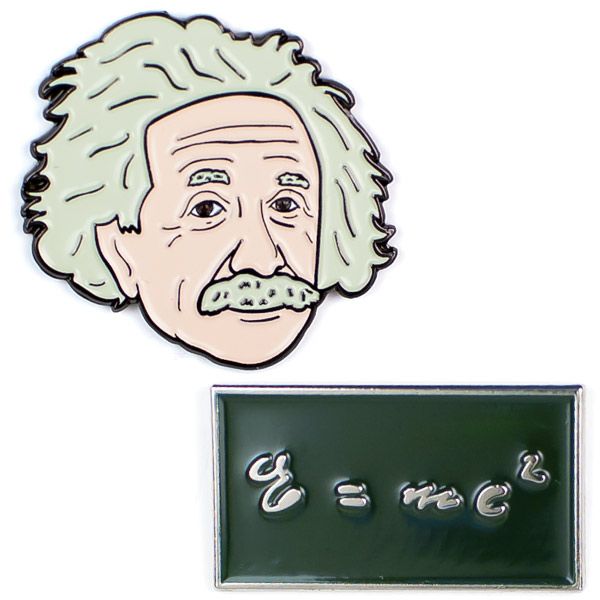 Albert Einstein and E=mc2 Enamel Pin Set
Fashion may be all about relativity, but it doesn't take a genius to know that a great accessory can bring energy to an outfit. 
Let the Albert Einstein and E=mc2 Enamel Pin Set inspire you to put creativity in motion and reach for the stars. With Albert around it's only a matter of time before you are making gravitational waves and scientific breaththroughs in your personal style.   
Be sure to check out the NeatoShop for more great Pins. New items arriving weekly. 
Don't forget to stop by and browse our huge selection of customizable apparel. We specialize in curvy and hard to find sizes. We carry baby 6 months all the way up to 10 XL adult shirts. We know that fun and fabulous people come in every shape and size.