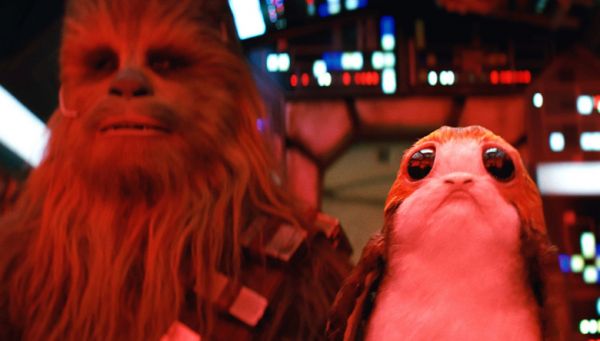 Porgs are the token "cute" aliens (read: toys) in the new Star Wars film The Last Jedi. They played their role perfectly by looking cute, but what do they taste like? As the most prevalent wildlife we see on the planet Ahch-To, we can assume that they've been eaten quite a bit. The question has been discussed by the cast and crew of the movie, fans all over, and even biologists and chefs. Gizmodo reached out to experts to get their opinions. Kevin McGowan of the Cornell Lab of Ornithology speculated on how porgs would taste based on an extrapolation of the biology of birds on Earth.
It's hard to say what a porg's lifestyle is from the brief clips I've seen. But, if they're supposed to be seabirds and can fly, then they're probably all slow-twitch muscle, just like real seabirds. Swimming and flying takes constant effort. Living in the ocean means probably eating smaller ocean-going life, which on Earth usually means fish at some level. Many birds that eat mostly fish tend to taste fishy (or so I've heard).
A couple of cooking experts weighed in, one of whom questioned whether porgs are really birds. And chef Steve "Mo" Fye got to the heart of the matter.
First of all, I don't believe in Porgs. They're not real like Tribbles are.
Their answers are more extensive, and you can read them all at Gizmodo.