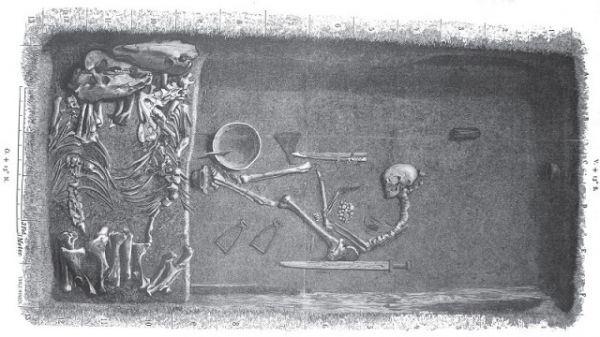 In the 1880s, a Viking settlement was excavated in the town of Birka, Sweden. One grave stood out among the others: it was obviously a high-ranking warrior, a leader of men, buried with the accoutrements of war and honor. He was obviously a well-respected leader. Excuse me, did you just assume this Viking's gender? Archaeologists did, until just a few years ago, when osteologist Anna Kjellström noticed some oddities about the skeletal remains. She ordered a DNA test on the bones.
"It's actually a woman, somewhere over the age of 30 and fairly tall too, measuring around 170 centimetres," Charlotte Hedenstierna-Jonson, an archeologist at Uppsala University, told The Local of the findings that were published in the American Journal of Physical Anthropology on Friday.

"Aside from the complete warrior equipment buried along with her – a sword, an axe, a spear, armour-piercing arrows, a battle knife, shields, and two horses – she had a board game in her lap, or more of a war-planning game used to try out battle tactics and strategies, which indicates she was a powerful military leader. She's most likely planned, led and taken part in battles," she said.
Read more about the stunning discovery that may change how we view Vikings at The Local. -via Mashable