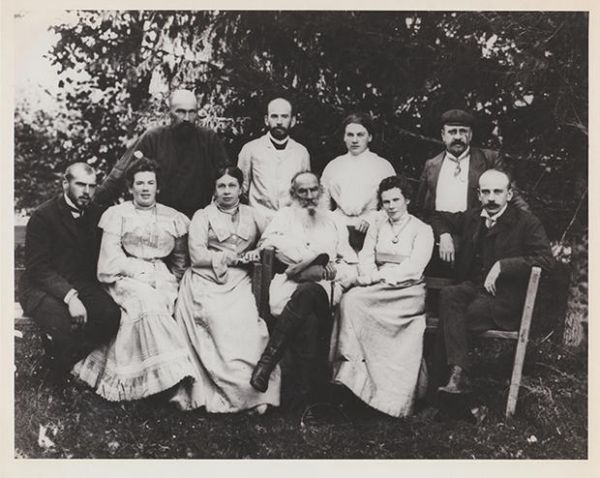 Leo Tolstoy, the Russian author of War and Peace, Anna Karenina, and other classics, had thirteen children. Six of those children had their own children, and they eventually produced nearly 400 direct Tolstoy descendants, almost 300 of them living today. Every two years, they get together for a reunion at the Tolstoy estate in Yasnaya Polyana, Russia, despite the fact that they live all over the world. They renew family ties, try activities that recreate life in 19-century Russia, and play soccer and party games.
But while the reunion is a bona fide good time, it's also a lot more than that. "The first reunion literally turned my 'consciousness upside down,' as they say in Russian," recalls Anastasia Tolstoy, Vladimir's daughter. "Prior to then, I had known only a close circle of family and a few Tolstoys abroad. Everyone else was just a collection of names and numbers in the book detailing our family tree. In 2000, that tree was brought to life, and the colorfulness of the Tolstoy descendants was reawakened. We become a force to be reckoned with that goes beyond the renowned Russian writer, but back to centuries of illustrious ancestors with daring, history-making deeds."

I do not have centuries of space here to describe those deeds, but to sum it up briefly: Historically, the Tolstoys have been known for their wild nature, intelligence, and creativity, with a very long legacy woven throughout Russian high society in politics, literature, and the fine arts.
Sophie Penkrat, Leo Tolstoy's great-great-granddaughter, writes about her family history, from Leo Tolstoy's life to the school he founded, to the trashing of his home during World War II, to the literary and human rights activities of his descendants, in an article about the Tolstoy reunions at Mental Floss.