The following is an article from the book Uncle John's Perpetually Pleasing Bathroom Reader.
When directors finish a movie and hate it (because the studio interfered or they're embarrassed by it), they don't want their names on it. So what do they do? Until a few years ago, orphaned films were credited to "Alan Smithee."
THE MAN WHO WASN'T THERE

Until 1968, the Directors Guild of America required mainstream movie directors to use their real names on films, based on the concept that a director is the main creative force or "author" behind a film. (In the film world, this is called auteur theory— auteur is French for "author.") The rule also prevented studios and producers from failing to credit a director that they didn't get along with. But until 2000, the DGA had one exception to the rule: They allowed unhappy directors to use a pseudonym— the same pseudonym— Alan Smithee. Why "Alan Smithee"? DGA brass wanted a name that sounded generic or common (like Smith), but tweaked just a bit so that it wasn't anybody's actual name (like Smithee).

Directors now had a powerful tool at their disposal. If they could prove to the DGA that producers or a studio had taken away their creative control, they could un-credit themselves from a film and attribute it to "Alan Smithee." The only stipulation: If they used the pseudonym, they could never publicly discuss having worked on the film in question or the fallout that ensued. Here are some films that were directed by "Alan Smithee"… and who really made them.


Movie: Death of a Gunfighter (1969)

Directors: Robert Totten, Don Siegel

Story: As the Western genre started to lose relevance, along came this movie, a Western about the end of the Wild West era as modern society encroaches, leaving behind a traditional, iron-fisted sheriff of a small dusty town, portrayed by veteran actor Richard Widmark. The shoot dragged on for almost a year, plagued by disagreements between Widmark and 32-year-old Totten, a director who had directed more than 40 episodes of TV Westerns like Gunsmoke and Bonanza. Widmark eventually won. He got Totten fired a week before the end of filming, and replaced by Siegel, who had directed him in the 1968 cop drama Madigan. But Widmark pushed Siegel around, too. Siegel finished the movie, but considered himself a hired gun, completing what was really Totten's film. So he asked the DGA to deny him credit. Totten wouldn't take credit, either, because he felt burned by being fired. So the DGA came up with the Alan Smithee distinction. But the fact that Smithee wasn't a real person was still a mystery to the outside world. The film was positively reviewed, with the New York Times singling out Smithee's "sharp direction" and Roger Ebert writing that "Smithee, a name I'm not familiar with, allows his story to unfold naturally."


Movie: Let's Get Harry (1986)

Director: Stuart Rosenberg


Story: This action film boasted a star-studded cast of memorable '80s actors, including Thomas F. Wilson (Biff from Back to the Future), Michael Schoeffling (Jake Ryan in Sixteen Candles), Garey Busey, and Mark Harmon, then starring in the TV drama St. Elsewhere. Harmon plays a civil engineer who gets kidnapped in Colombia; the others are part of a ragtag group of family and friends who head down there to save him. In fact, Harmon's character doesn't appear until the end of the movie, when he's rescued. But after the movie had completed shooting, St. Elsewhere exploded in popularity. Harmon became a huge star and People magazine named him the "Sexiest Man Alive." Trying to capitalize on Harmon's sudden celebrity, TriStar Pictures authorized a major recut behind director Rosenberg's back, inserting half a dozen scenes with Harmon throughout the movie. Offended by the studio's actions, Rosenberg (who'd directed Cool Hand Luke and The Amityville Horror) got Let's Get Harry attributed to Alan Smithee.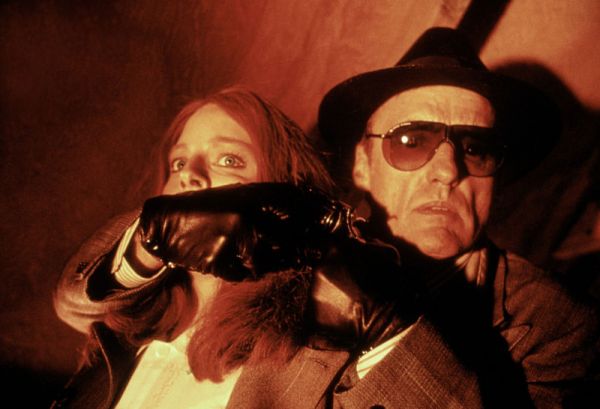 Movie: Catchfire (1990)

Director: Dennis Hopper

Story: Hopper was in the middle of a major comeback in 1990, after a memorable role in Blue Velvet and an Oscar-nominated turn in Hoosiers. He'd also directed a handful of well-received films in his career, including Easy Rider, The Last Movie, and Colors. In 1990, he made Catchfire, a creepy action movie in which a hitman (Hopper) falls in love with and kidnaps an artist (Jodie Foster) he's supposed to kill. His final cut came in at three hours; Vestron Pictures thought that was unacceptable for a crime drama, and cut it down to 90 minutes. Hopper then made a third edit of the movie, cutting some scenes, rearranging others, and ending up at two hours long. Vestron still released their 90-minute version. Hopper demanded his name be stricken from the credits, and so did screenwriters Alex Cox and Tod Davies.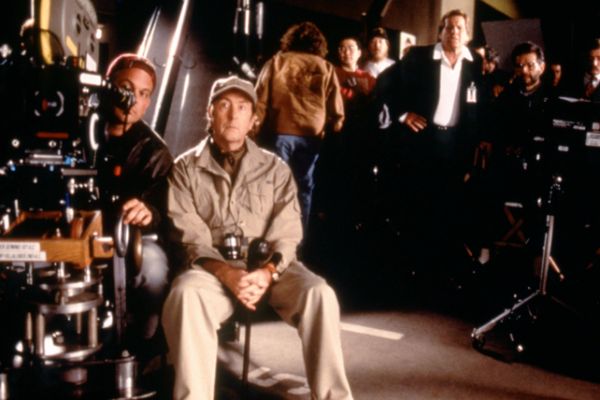 Movie: An Alan Smithee Film: Burn Hollywood Burn (1998)

Director: Arthur Hiller

Story: The "Alan Smithee" concept became such a famous part of Hollywood lore that in 1998, screenwriter Joe Esterhaus wrote a movie industry satire called An Alan Smithee Film: Burn Hollywood Burn. It's about a troubled movie directed by a man whose name really is Alan Smithee (Eric Idle). He tries to get his name off the movie but can't, because his name is Alan Smithee. Ironically, Burn Hollywood Burn was such a troubled production, fraught with studio interference, that director Arthur Hiller demanded— and got— the movie credited to Alan Smithee.


Movie: Supernova (2000)

Director: Walter Hill

Story: Hill directed lots of memorable movies in the '70s and '80s, including The Warriors, The Long Riders, Streets of Fire, and 48 Hours. In 2000, he directed MGM's big-budget sci-fi horror movie Supernova, starring James Spader and Angela Bassett. The plot: A spaceship disappears and a rescue team is sent, but they're followed by the evil, extra-dimensional version of one of their own. Complicated? Yes, and it cost $ 90 million to make. Reportedly, MGM was unhappy with Hill's final cut of the film and secretly hired Francis Ford Coppola to re-edit it. Hill was furious and asked for an Alan Smithee. But because Burn Hollywood Burn had come out just two years earlier and made the pseudonym too well-known, Supernova was credited to a new imaginary director, "Thomas Lee." (Oh, and by the way, Supernova bombed, taking in only $ 14 million at the box office.)
_______________________________
The article above is reprinted with permission from Uncle John's Perpetually Pleasing Bathroom Reader. The 26th annual edition of Uncle John's wildly successful series is all-new and jam-packed with the BRI's patented mix of fun and information.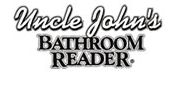 Since 1988, the Bathroom Reader Institute had published a series of popular books containing irresistible bits of trivia and obscure yet fascinating facts. If you like Neatorama, you'll love the Bathroom Reader Institute's books - go ahead and check 'em out!