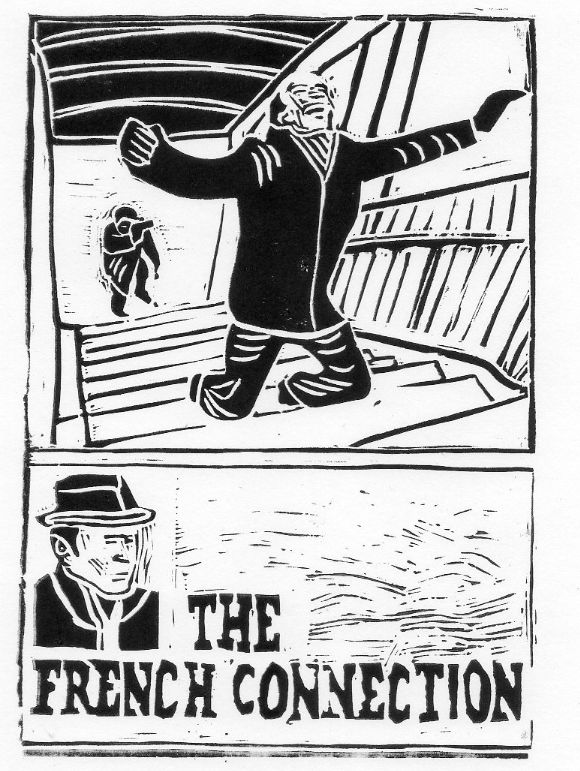 The French Connection
Loren Kantor is a writer and a woodcut artist in Los Angeles. You can see his work at the blog Woodcuttingfool. Kantor has a wide variety of subject in his woodcuts: famous faces, landscapes, and historic scenes, but one that is close to his heart is classic movies. Check out some of his charming film-inspired woodcuts.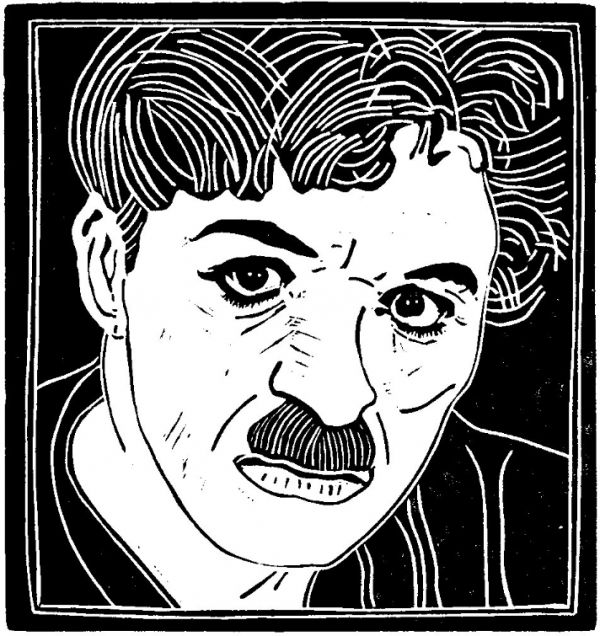 Charlie Chaplin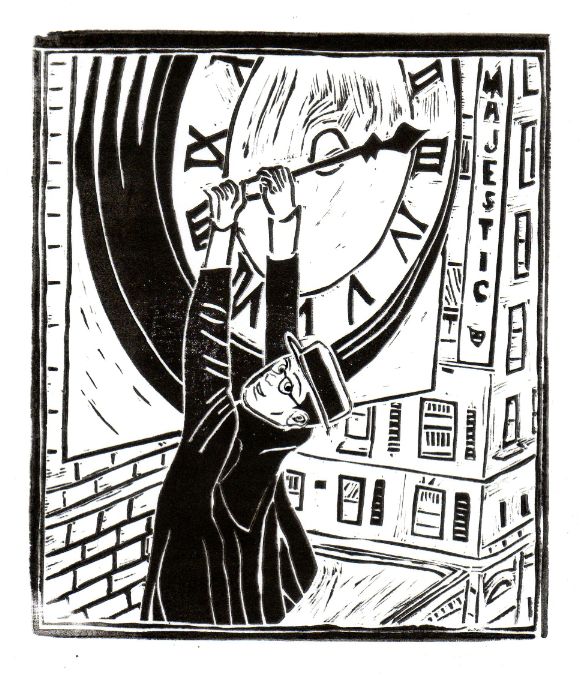 Harold Lloyd in Safety Last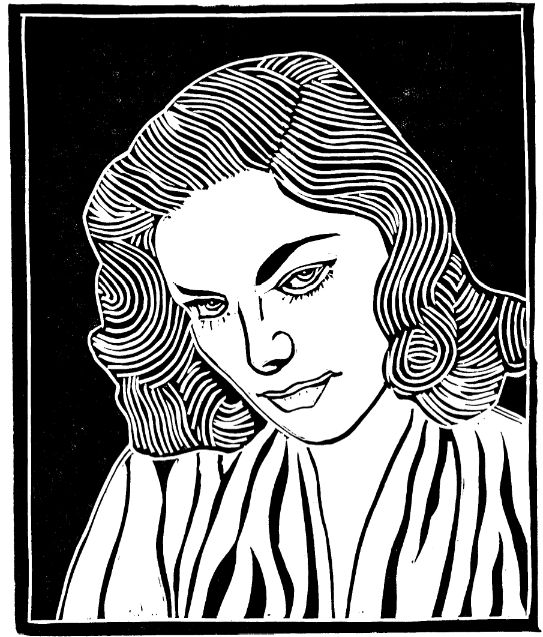 Lauren Bacall


Dustin Hoffman in Midnight Cowboy


Cary Grant in North by Northwest


Peter Lorre


Woody Allen's Manhattan


Boris Karloff as Frankenstein's Monster
Brando
At Woodcuttingfool, each woodcut posted is accompanied by interesting background stories on the subject. You can click the titles to see the posts about each of these woodcuts, or see them all. Prints of these woodcuts are for sale, and he does custom woodcuts, too!