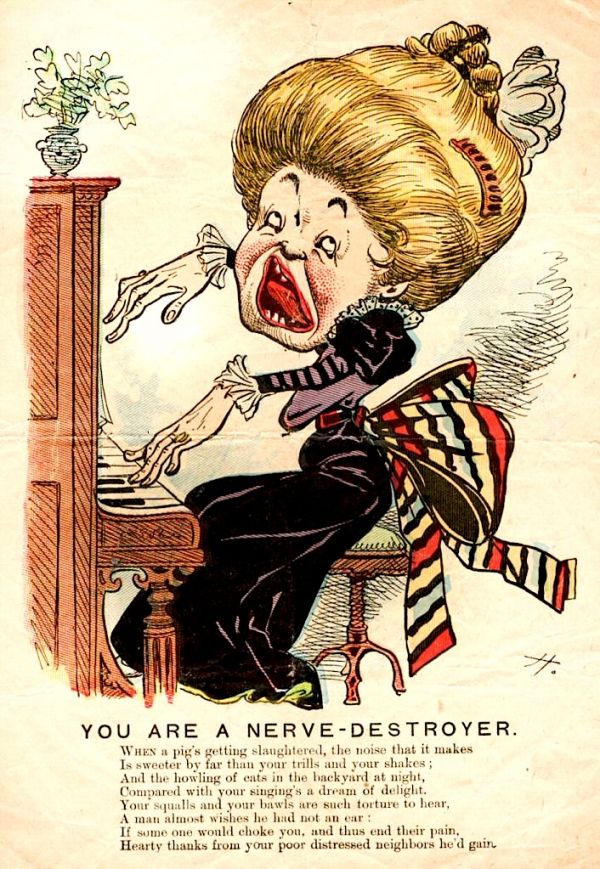 Ever heard of a "vinegar valentine"? They are the opposite of sweet, and they were sent, often anonymously, to tell someone off. It could be someone whose behavior you disliked, or just to for an insult. Collector's Weekly spoke with Annebella Pollen, a lecturer in art and design history at University of Brighton, about her research into vinegar valentines.
Collectors Weekly: Specifically, what you would categorize as a Vinegar Valentine?

Pollen: I'd say it would be a cheaply made card, with a printed satirical image that mocks the recipient and has a little doggerel verse underneath, usually four- or six-lined, describing some aspect of their personality and dismissing it. I like the term "vinegar" because it describes the opposite of the sweet sentiment of nice Valentines. They can vary from being a little bit tough to being absolutely bitter at their most extreme.

There were lots of different types produced; some of them would be on black backgrounds with quite colorful images printed on them. Some would be very basic wood cuts, a bit like very early street literature, where the image is coarsely rendered. There's a whole range of British and American examples from the 1840s to 1940s. The aesthetic changes, but really, what remains the same all the way through is the sentiment—or lack of it. For example, the women who are pilloried in them over the course of 100 years are wearing different outfits, but they're still mocked for how they look, whether they're wearing a crinoline and a bustle or a skin-tight dress.
See lots more of these awful valentines from yesteryear at Collector's Weekly. Link