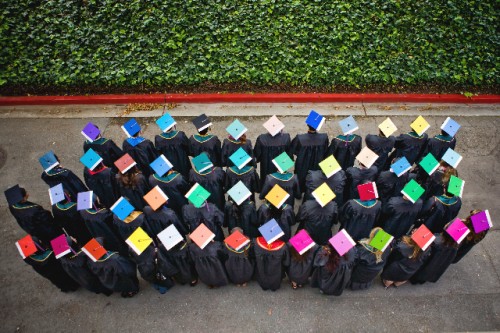 One more degree of difficulty, and this picture might have been a candidate for the What Is It? game. It's a graduating class that really called for an overhead shot.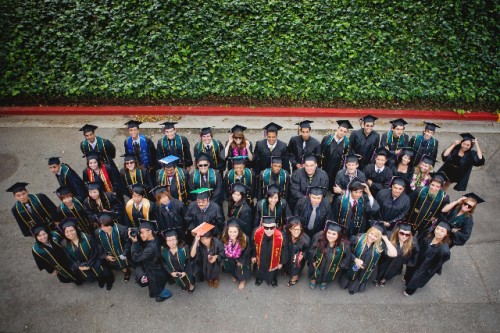 They are the Graphic Design Majors of the CalPoly Pomona graduating class of 2011, who received their diplomas last night. Each decorated their mortarboards with an oversized Pantone chip! Congratulations to all.
-Thanks, Professor Ray Kampf!
(Image credit: Robby Cavanaugh)