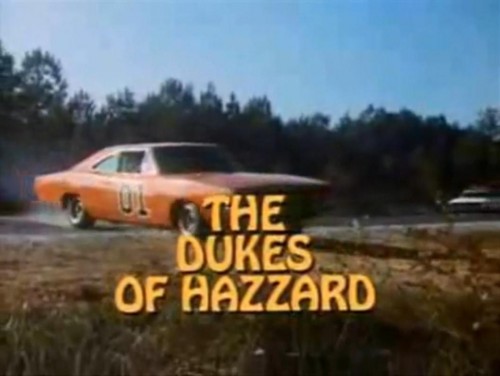 I grew up a devoted fan of The Dukes of Hazzard. It was, to my childhood self, an exciting, funny, and understandable grown-up show. I was never able to convince my father to jump our car like the Duke boys jumped the General Lee, although I sure did try. Popping wheelies and rolling over logs with my Big Wheel would have to suffice -- and I'm sure I'm not the only boy who did the same. So let's look back at that wonderful show and some things that you might not know about it.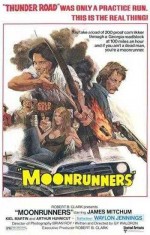 1. The basic story of the show can be traced back to Jerry Elijah Rushing, an actual moonshiner in North Carolina. At the age of 12, he began making deliveries, eventually using a modified 1958 Chrysler 300D for the job. The car, named "Traveller" after General Lee's horse, was rigged to dump oil on the road to impair law enforcement vehicles in pursuit. Rushing was often joined by his brother Johnny, and sometimes by his female cousin Delane. But they just delivered the moonshine, which was actually made by Rushing's Uncle Worley. Rushing eventually left the business and became an accomplished hunter, especially with a bow. His stories about his adventures inspired the 1975 movie Moonrunners, which in turn led to The Dukes of Hazzard.
2. Producer Gy Waldron created the show because he saw that one sixth of all music record sales were country, but there were no television shows aimed directly at the country market. Episodes were written in the country music narrative style, or as Waldron put it "...when you get through watching an episode, replay it in Nashville, and somebody should be able to write a pretty good country song about it."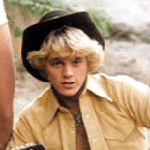 3. John Schneider (Bo Duke), a New Yorker, presented himself as something of a redneck when he auditioned for the role of Bo Duke. He grew stubble, carried a can of beer, put a wad of chewing tobacco into his mouth, and claimed to be from a small town in Georgia. Schneider also knew that driving skill could be useful, so he claimed to be a graduate of the Georgia School of High Performance Driving, which didn't exist. He got the part.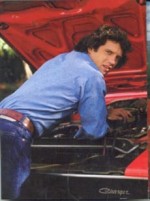 4. Tom Wopat (Luke Duke) has made some success in the music business, releasing albums and touring since 1981. When the show was canceled, Wopat held the #1 slot in the Billboard country chart.
5. Sorrel Brooke, who played Boss Hogg, was a great intellect. A classically trained Shakespearean actor, he was a graduate of Columbia and Yale and fluent in five languages. Brooke was especially accomplished at replicating dialects, and based his character's accent on that of South Carolina Senator Strom Thurmond. His belly was also fake -- Brooke wore a padded suit to give him the extra girth that he needed to play the rotund Hogg.
6. James Bes
t grew up in poverty and from a broken family to become a phenomenally successful actor by the time that he was cast as Sheriff Roscoe P. Coltrane. He worked as an accomplished acting teacher for decades and provided instruction to, among other actors, Burt Reynolds, Clint Eastwood, Farrah Fawcett, and Quentin Tarantino, as well as less famous students while serving as a professor at the University of Mississippi. In his spare time, he acquired a black belt in karate and now paints (warning: auto-sound).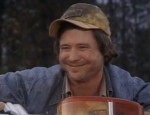 7. Ben Jones (Cooter Davenport) was a member of Congress from 1989 to 1993. His writings have appeared in The Washington Post, USA Today, and The Weekly Standard. Like some other cast members from the original show, he disapproved of the 2005 movie and referred to it as "sleazy". In an interview with Billy Rae Bates, Jones said:
I don't know what they were thinking (with the movie). They totally missed the whole point of the show. Our show was sort of like a western, a 1940s western. The Old B westerns, the Roy Rogers ones, they weren't realistic; they were fantasies; you could fall off a cliff and not hurt yourself. There were values and a good sense of right and wrong...The reason people watched this show and encouraged their kids to watch it is it's a good old-fashioned American show. These Duke boys are heroes; they risk their lives to do the right thing. If I hear it once, I hear it a thousand times a day, 'Thank you for making a show that our kids can watch.' You don't take that audience and that show and do what they did to it.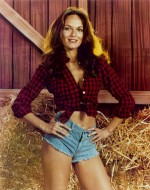 8. Catherine Bach (Daisy Duke) herself came up with her character's denim short-shorts, leading to the garment being dubbed "Daisy Dukes". The original plan was to have Daisy wear a miniskirt.
9. The first five episodes were shot in northern Georgia. Street scenes for the county seat are actually from Covington, Georgia, which has a small Dukes of Hazzard museum in the back of the A Touch of Country cafe. The rest of the show was filmed in California.
10. During the filming of the pilot episode, two directors were eating breakfast in the town square of Covington when they heard a car drive by that played the opening bars to "Dixie" as the horn. This, they thought, must be in the show. They chased down the owner, bought the horn out of his car for $300, and installed it in a General Lee.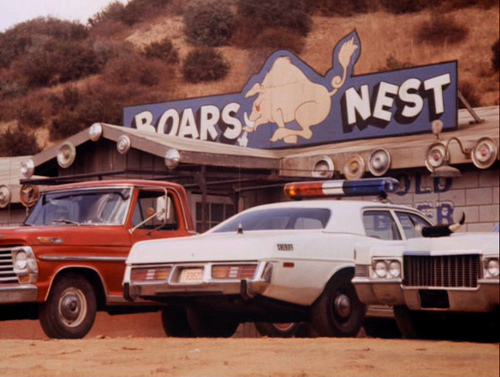 11. The building used as The Boar's Nest set is still around, but it's now a church.
12. After the first season, it distressed producer Gy Waldron that the cast was entirely white. So in subsequent seasons, visiting federal agents that investigated Boss Hogg were black, as was the sheriff of the adjoining Chickasaw County.
13. Before the fifth season, Tom Wopat and John Schneider left the show over a merchandising royalties dispute and were replaced by actors Christopher Mayer (Vance Duke) and Byron Cherry (Coy Duke) as a different set of Duke cousins. Eventually, Wopat, Schneider, and the studio compromised and resolved their dispute. They returned before the fifth season was over.
14. A Dukes of Hazzard convention called DukesFest was held annually from 2001 to 2007, hosted by Ben Jones. In 2004, it attracted about 25,000 people. Among its occasional features were stunt drivers jumping (and demolishing) General Lee replicas.
15. The show used about 150 General Lees, because usually one was destroyed in each episode as a result of the stunt work. That's a lot of Dodge Chargers, and during one period of the show's run, Warner Bros. had a shortage. So its employees left notes on the windshields of Chargers in grocery store parking lots offering to buy the cars.
16. When the show ended, Warner Bros. had 17 General Lees left, as well as many spare parts. It invited a fan named Wayne Wooten to set up a non-profit corporation to distribute the leftovers to dedicated fans, provided that the fans never charge money for public appearances of these cars.
17. To make the jumps work, General Lees had to be weighted down in the back to compensate for the weight of the engine in the front. The stunt managers welded steel boxes into the trunks of the cars and added weights as necessary, usually 300-400 pounds. The farther and higher a jump was, the more weight was necessary to balance the car.
18. So that the jumping scenes were fresh, stock footage was rarely used. Each jumping scene captured on film was usually presented only once.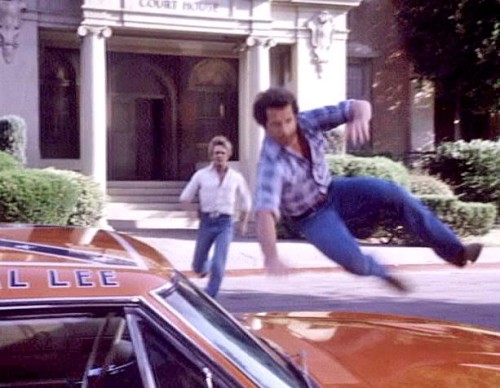 19. The first hood-slide across the General Lee was actually an accident by Tom Wopat. The directors liked it so much that they decided to make it a staple of the show.
20. Sonny Shroyer (Enos Strate) got his own spin-off series in 1980 entitled Enos. It featured the Dukes of Hazzard character a LAPD officer. It lasted a single season.
21. There was a crossover episode with Alice. In a 1983 episode of that show entitled "Mel Is Hogg Tied", Boss Hogg appeared in Phoenix and tried to buy Mel's diner.
22. In 1983, Hanna-Barbera launched an animated series called The Dukes. It was about the worldwide travels of the Dukes and Boss Hogg. The show endured only one year.
23. There was a 1997 reunion movie called The Dukes of Hazzard: Reunion! Only one General Lee was found in the possession of Warner Bros., and it was dilapidated and covered with bird droppings. The directors left it in that condition, unwashed, and shot the General Lee being hauled out of retirement by the Duke boys.
Sources: Bates, Billie Rae. Them Dukes! Them Dukes! A Guide to TV's "The Dukes of Hazzard". North Charleston, SC: Booksurge, 2006. Print. Hofstede, David. The Dukes of Hazzard: The Unofficial Companion. Los Angeles: Renaissance Books, 1998. Print. Images: Warner Bros.
CORRECTION 4/14/15: Chris Bragwell emails that I have confused Mississippi State University and the University of Mississipi. I've corrected my error.