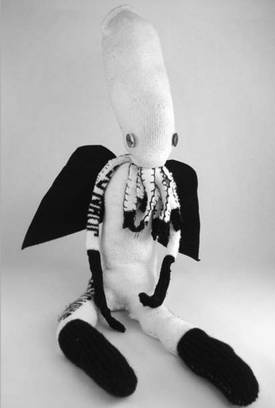 Sock monkeys are so passe, the new hotness is sock Cthulhus. Lear to make your own with this helpful book,
Snip, Burn, Solder, Shred
, that can also teach you how to build your own electric guitar, kites and screen printed tee shirts. Really though, doesn't the Cthulhu sock toy make it worth it on its own?
http://www.amazon.com/gp/product/1593272596?ie=UTF8&tag=thechesguitol-20&linkCode=as2&camp=1789&creative=390957&creativeASIN=1593272596