A few months ago, I brought you a post detailing the stupidest pet products on the market and Alex suggested that I look into products that may have not been released, but were still patented. Researching these made me laugh even harder than the first article, which is why I'm happy to share these absurd animal inventions with you. You might not be able to wear your heart on your sleeve, but you can sure wear your gerbil around your chest with this great pet display clothing. Be sure to jump around a lot while wearing this so your small animal knows you're excited to have their company.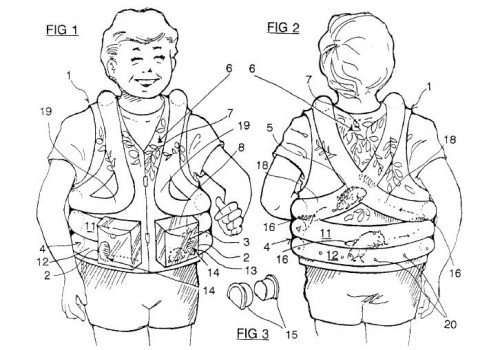 If you have a bigger pet like a small dog or a cat though, don't worry, you can still carry them on your chest with this remarkably comfortable and uninhibiting design for a wearable pet enclosure.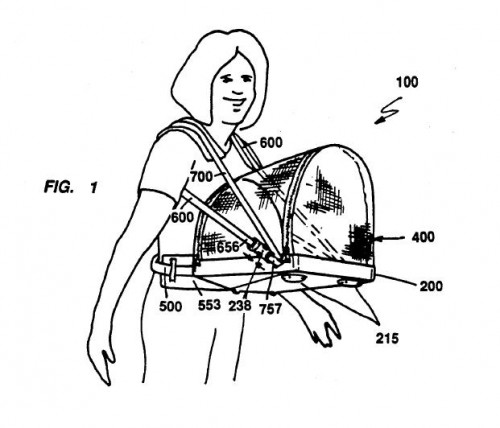 This multi-function pet carrier seems a little more convenient although even more humiliating for your pet. Nothing like a gorgeous poodle purse to get the attention of those socialites you've been looking to impress.
Some pet owners don't want to show their babies off to the world though and would rather throw them in a backpack. For these "animal lovers," this specialty back pack pet carrier is a godsend, as it allows the animal just enough air to breathe and limits their ability to harm the user through the fabric.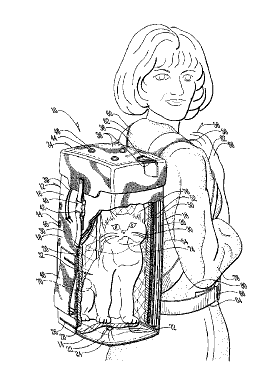 If your cat or dog doesn't seem to do well on road trips, perhaps the problem is that they don't have their own place to call home. With this handy pet trailer, you can lock Spot in his makeshift house and hit the road with him in tow.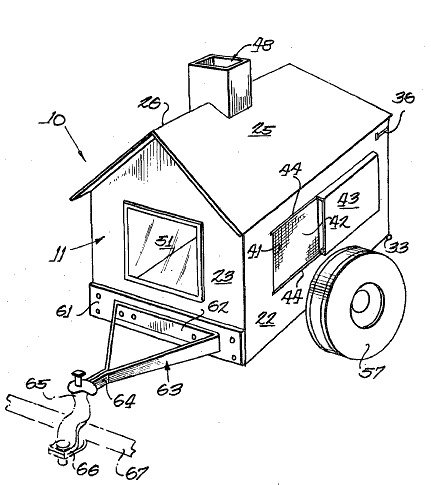 For those who let their fluffy friend explore the world on their own, this pet operable door chime is a great way to let your little one buzz you when its time to come in. I don't know about you, but I've never had an animal that was smart enough to figure something like this out.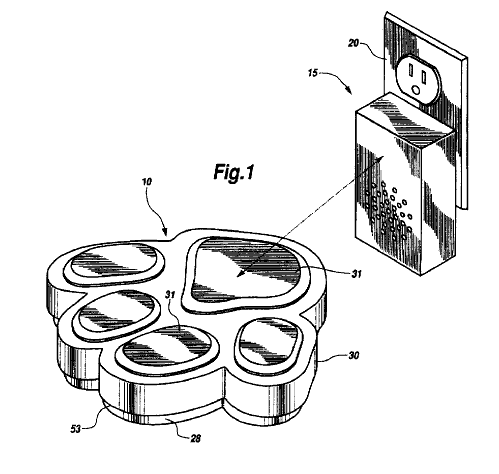 Do your ears hang low? Can you tie them in a bow? You certainly can with this stylish garment for long eared dogs. Sure it will keep the ears clean and free from burs and tangles, but doesn't your dog's self-esteem count for something?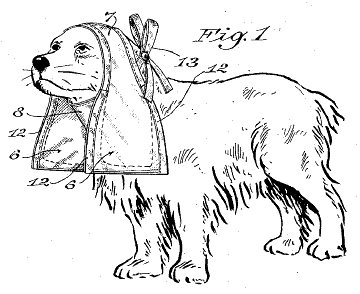 Again with the ears. These animal ear protectors opt to contain the ears through two strategically placed toilet paper rolls shoved on each side of the head. It may or may not actually keep your pup's ears clean, but it is a pretty sweet way to make Fifi look like she's wearing pig tails.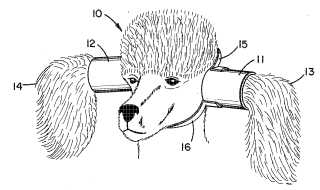 If you thought this dog poop catcher was ridiculous, then just imagine strapping your pup in a diaper that goes practically up to his front legs and leaves him sitting in his own feces and urine. Personally, I'd rather clean up a dirty back yard than a dog covered in poo thanks to this dog droppings catching apparatus.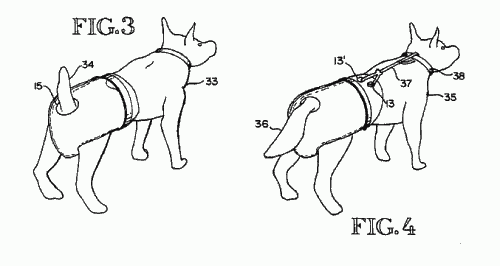 If you've ever wished that you could turn your dog into a sidecar for your bike, then this bicycle-mounted running guard for dogs is perfect. It strikes me that this thing can keep your pup from running into the street or in front of your bike while you ride, but it's certainly not going to stop him from getting caught in your chain.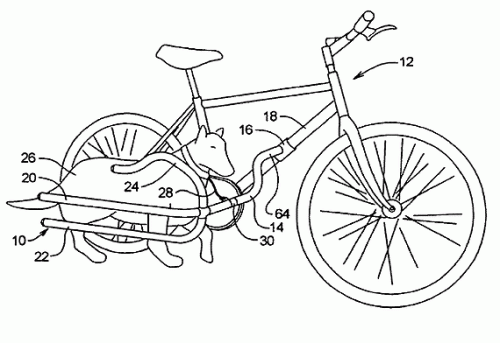 I'll admit it, I'm the type of dog owner that buys my pup a treat for Christmas, but I draw the line at greeting cards. For those of you who want to show your pet your emotional side while appealing to their hunger, why not give them this delightful edible animal greeting card?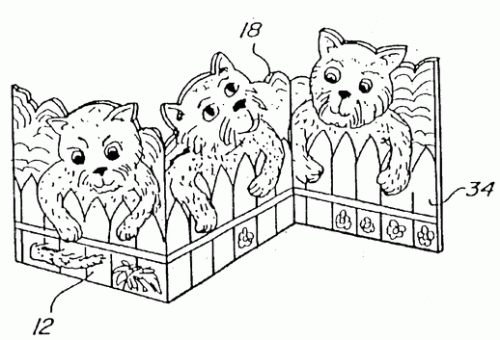 Correct me if I'm wrong here, but the main purpose of chewing gum is to chew on it for an extended period of time while enjoying the flavor. If you swallow it right away, it may as well just be a breath mint, right? Well then, will someone explain to me how exactly you train your dog to use this ingestible chewing gum for animals without just swallowing it right away? Perfect for the Amish that has everything, this amphibious sulky single horse-drawn light vehicle can turn your horse into a sweet one-horse power boat. Of course, you can only use it in water that is under four feet high, but think how cool you'll look riding up in your horse boat.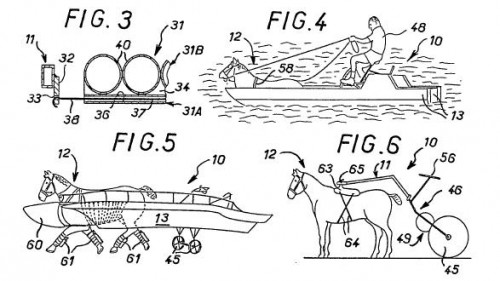 Perhaps the cruelest of the patents on this list, this device is ideal for the cat owner who is too cheap to feed a pet that is too lazy to hunt on its own. Simply install the bird trap and cat feeder in your back yard and then watch as migratory song birds are led to their death in order to feed your inept feline.

Now it's your turn, have you seen any stupid pet patents that made you smack yourself in the forehead and ask, "why?" Then share!