Comic Con is one of my favorite things to cover on all the blogs I write for because I love going any way and everyone is incredibly nice. Some of the best things to cover are the outrageous and amazing costumes worn by all the fans. This year was no exception, and I am thrilled to bring you 30 great cosplay pics from Comic Con 2010. If you like these, be sure to scroll to the bottom for links to all sorts of other great Comic Con coverage from this year and previous years. Now, on to the costumes! All images by Jill Harness (Hey, that's me!), and Zeon Santos.
Heroes: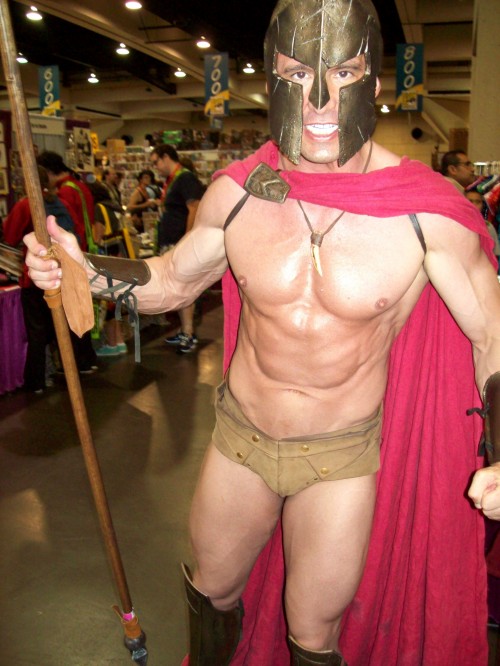 Now this is Sparta!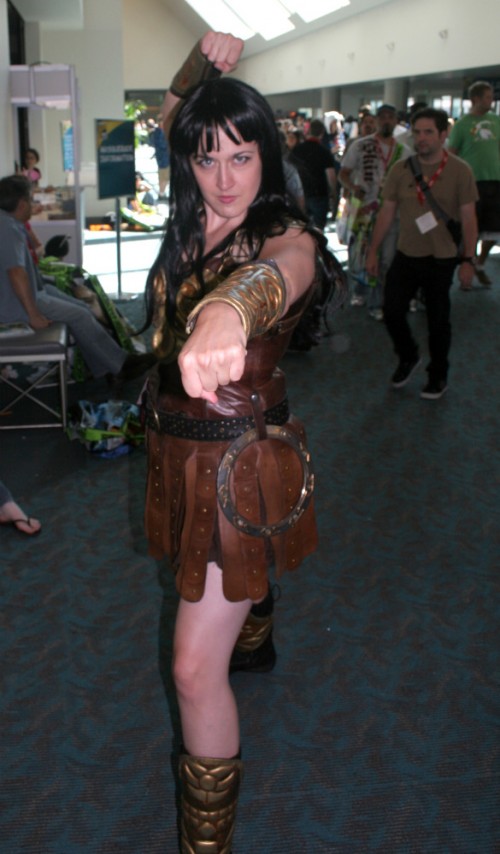 This Xena has incredible leather-working skills. She made the whole costume herself.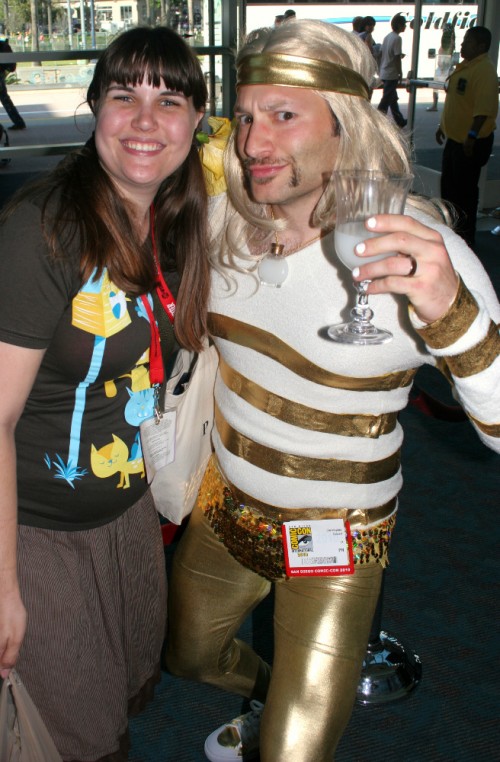 Normally I try to leave myself out of these things, but I could resist a photo opp with White Gold.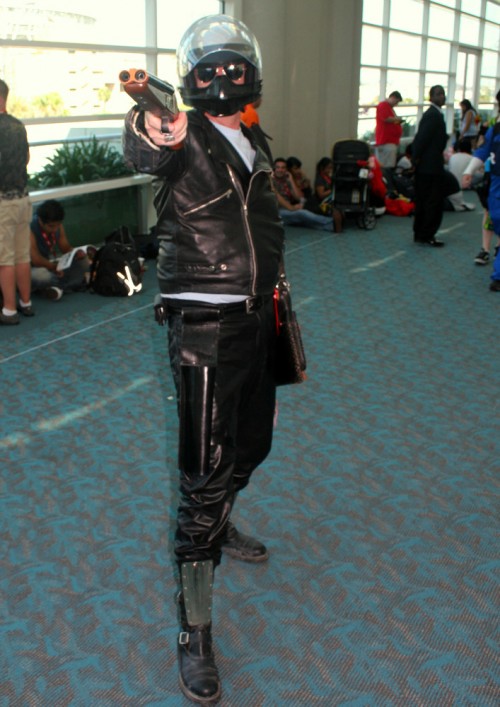 Mad Max costumes are always pretty cool.
Villains: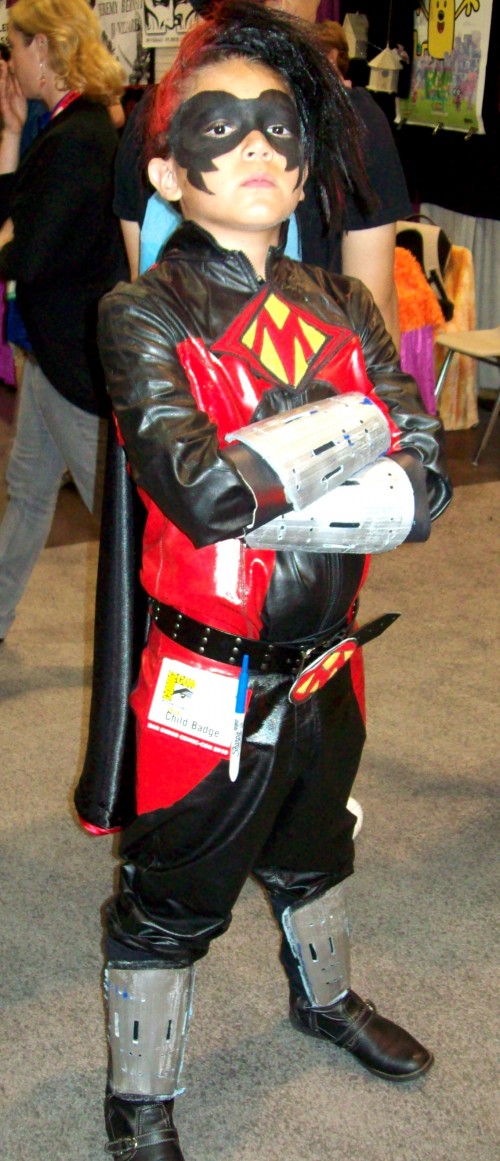 Normally, I try to avoid putting youngsters up, but this little one's costume was just too "Kick Ass" to pass up, and it's pretty hard to guess his true identity. I do have to wonder if his parents actually let him see the movie or not though.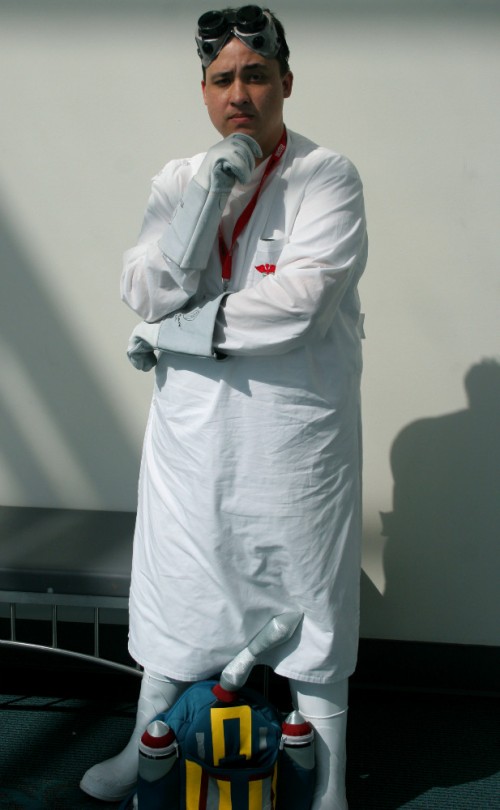 Is Doctor Horrible still considered a villain even though you support him?
Doctor Who: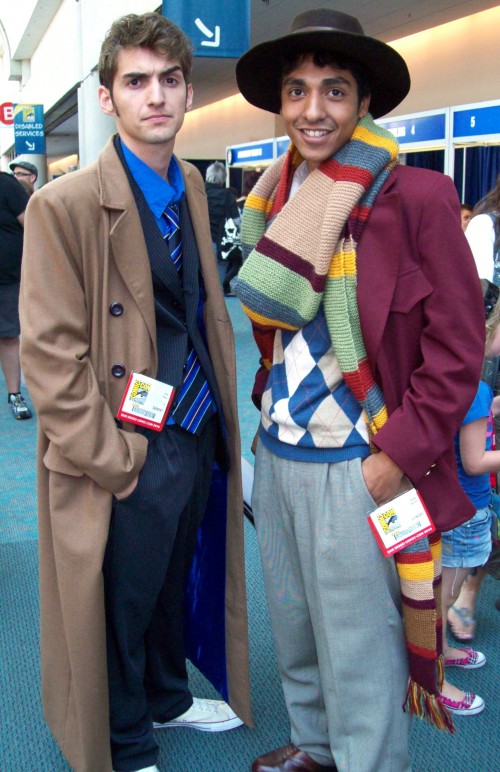 There were quite a few doctors this year, and I was thrilled to see that most of them dressed up as two of my favorites, David Tennant and Tom Baker.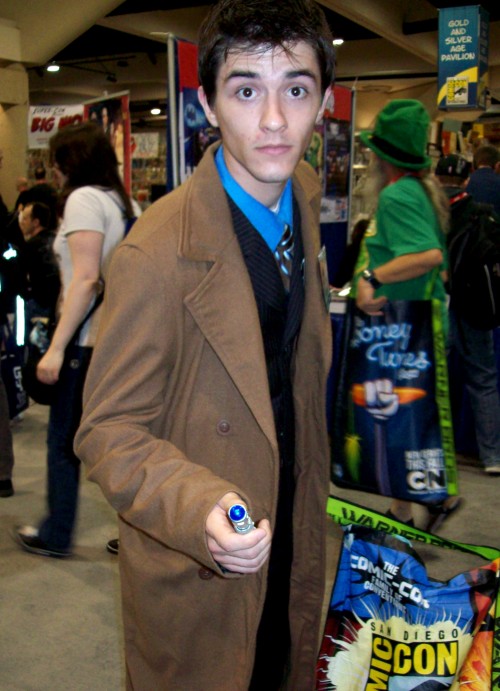 All of the David Tennant doctors looked a lot like him, but I liked this one the best because he even brought along accessories from the era, including 3D glasses.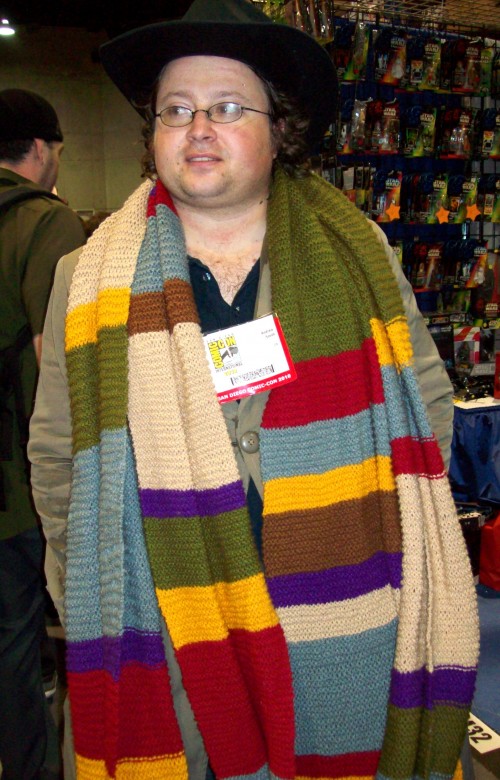 Tom Barker's always a fun one to do thanks to his wonderful scarf.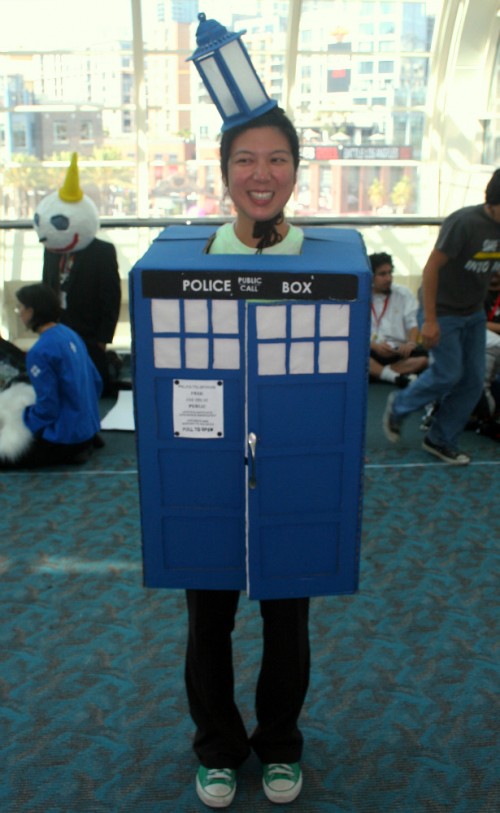 Of course, where would any doctor be without his trusty T.A.R.D.I.S.?
Steampunk: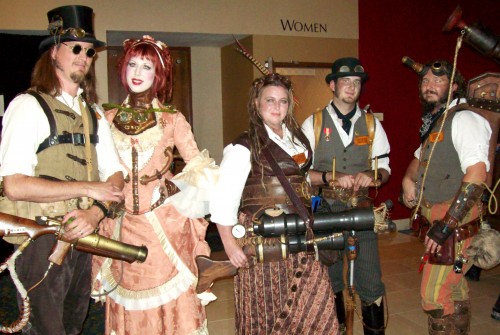 This group is the coolest group of Steampunks I've seen around. All of the League of S.T.E.A.M.'s stuff actually works and most of it is powered by steam. They've even been featured on Boing Boing before.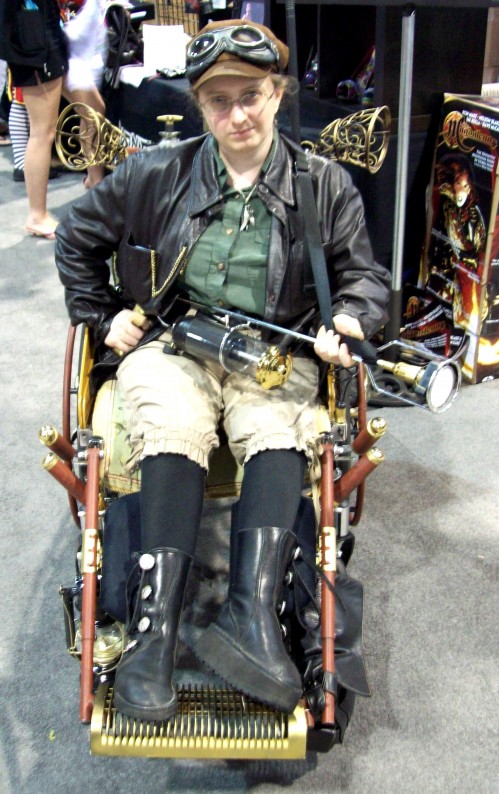 This whole wheelchair was decked out and it looked wonderful.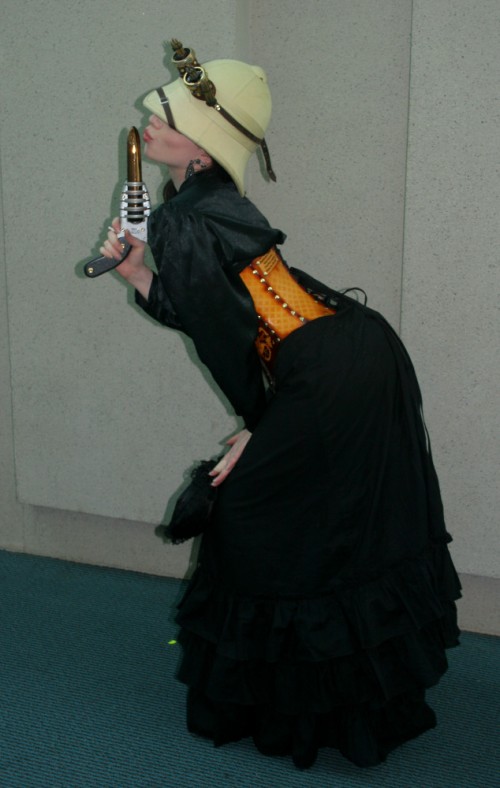 Steampunk was such a huge trend this year that there was at least 6 separate booths selling gear. This girl was advertising for one of them by sporting their clothing around the convention.
Sci-Fi Theatre: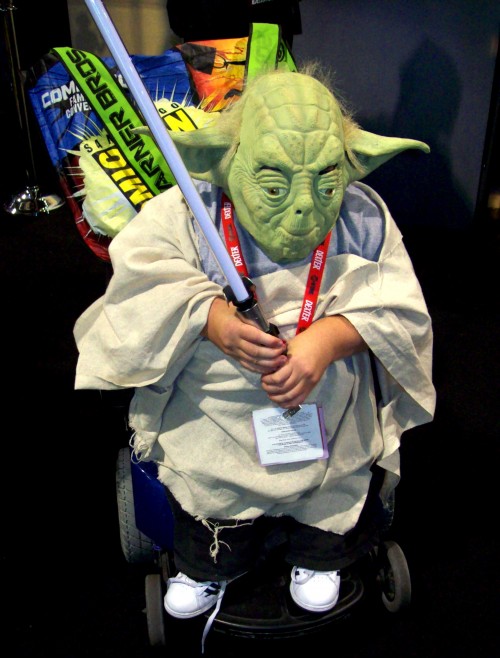 There is no try, there is only do... and this guy does make a great Yoda.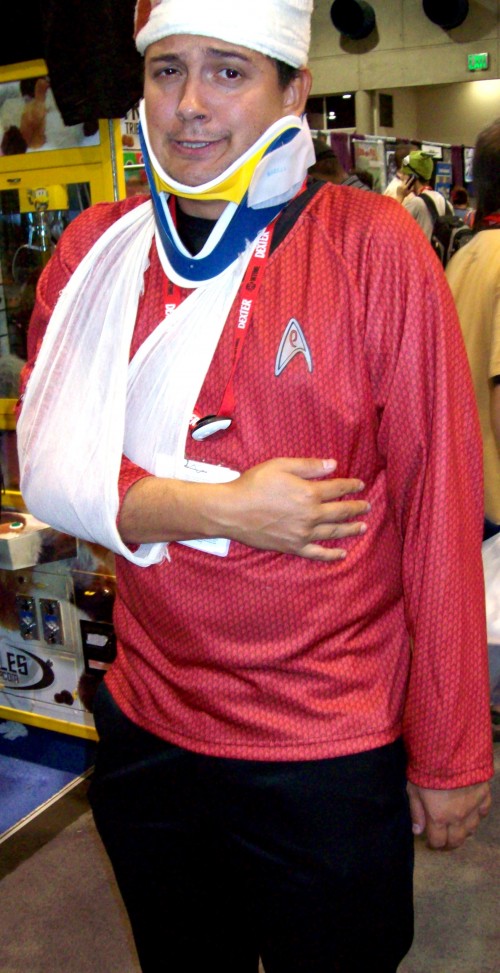 Poor, poor little red shirt. At least he managed to survive.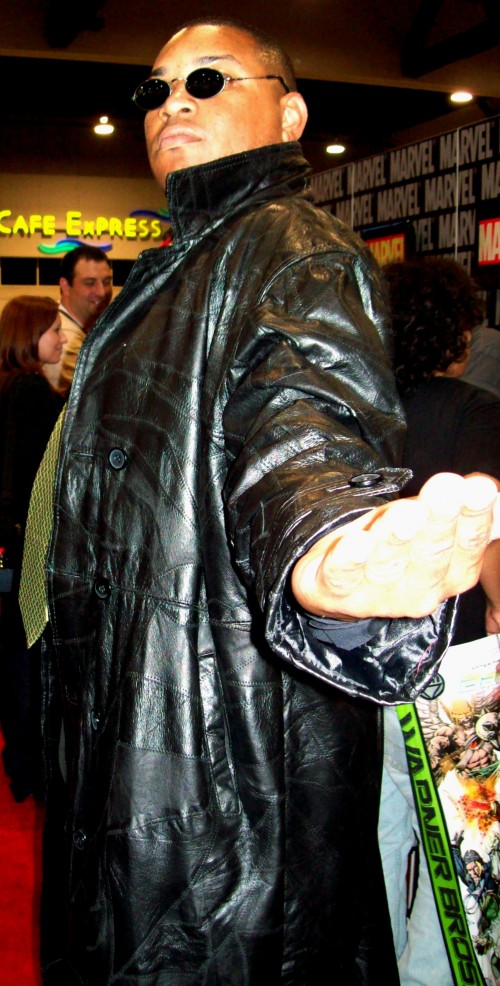 How perfect is this guys Morpheus costume? Seriously, it was awesome.
Horror: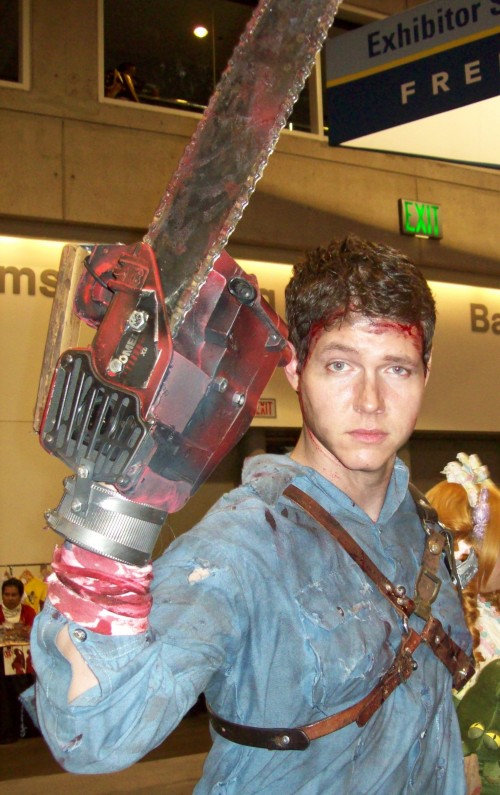 If they put this guy in a box, he would make quite the Ash doll.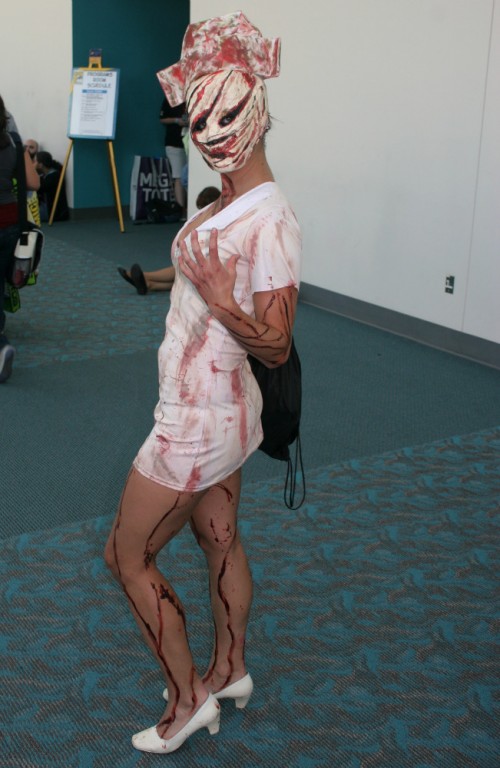 I particularly love this costume because the bloody nurses were some of my favorite Silent Hill characters.
Child's Play: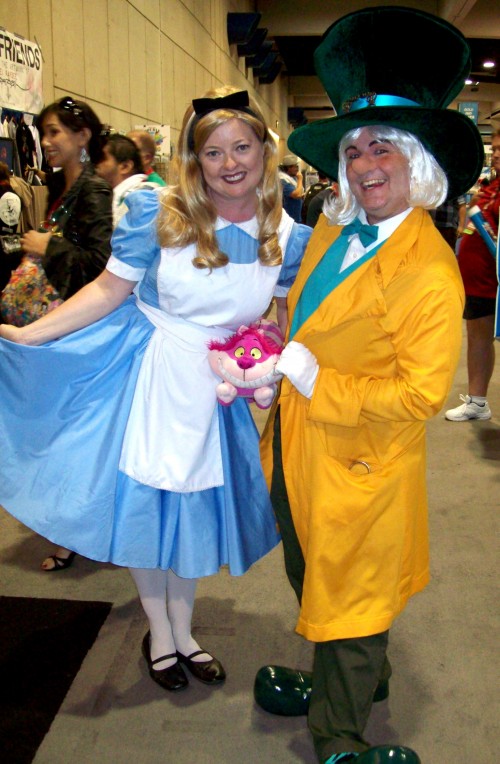 Do you prefer your Alice In Wonderland in classic...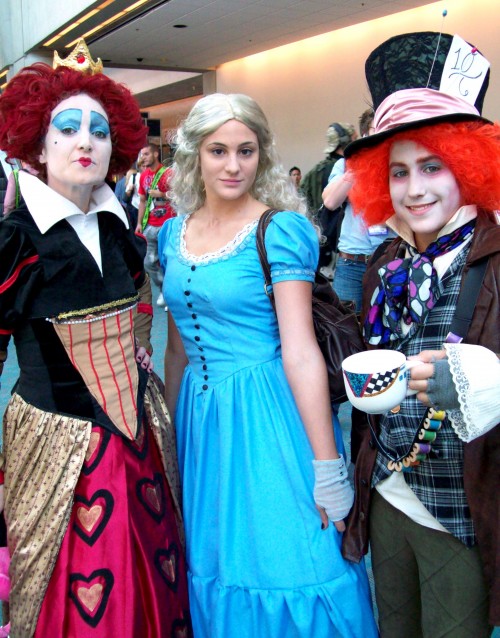 Or modern version. (BTW, am I the only one who thinks this Alice looks a lot like Rachael Berry of Glee?)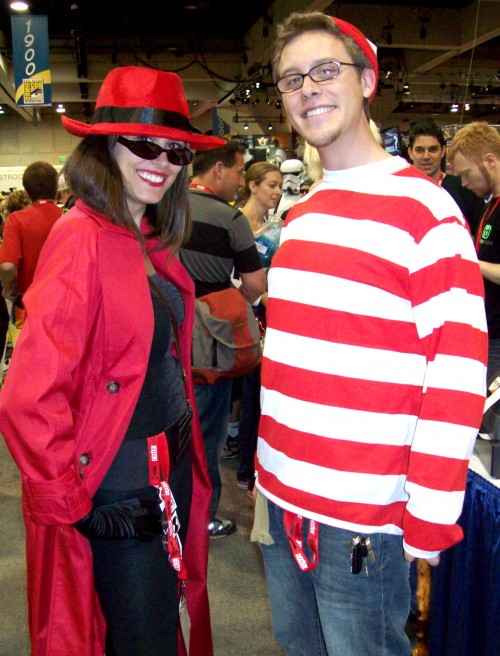 Carmen San Diego is in...San Diego, and hey, there's Waldo!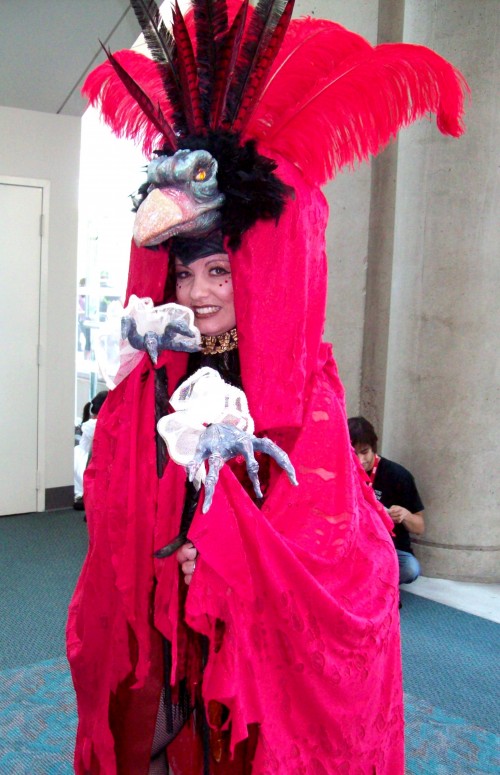 Fans of The Dark Crystal are sure to recognize this woman as a very sexy skekis.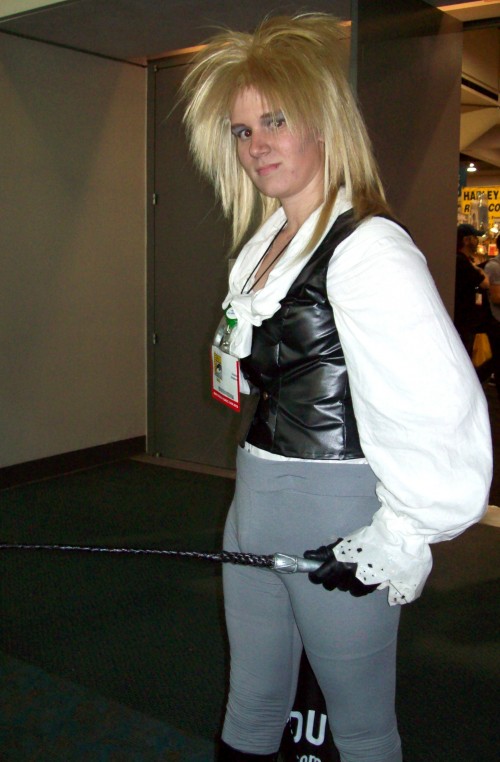 Speaking of Jim Henson movies, how awesome is this girl's Goblin King costume? And yes, she does have a massive bulge.
There were two girls dressed as the main girl in How to Train Your Dragon and both of their costumes were great.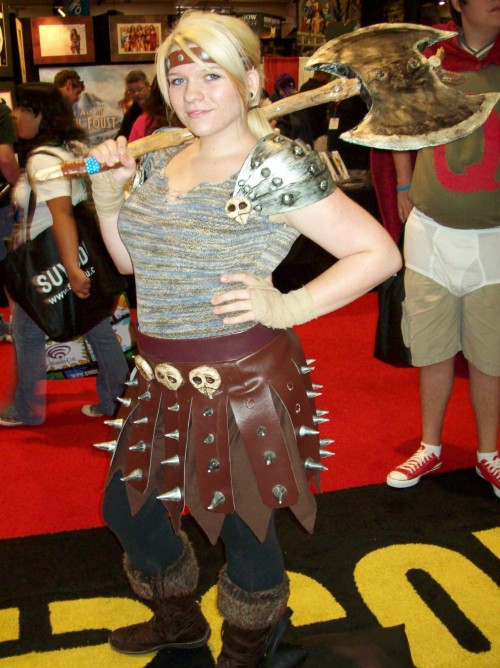 This one even had her hair and axe look perfect for the part.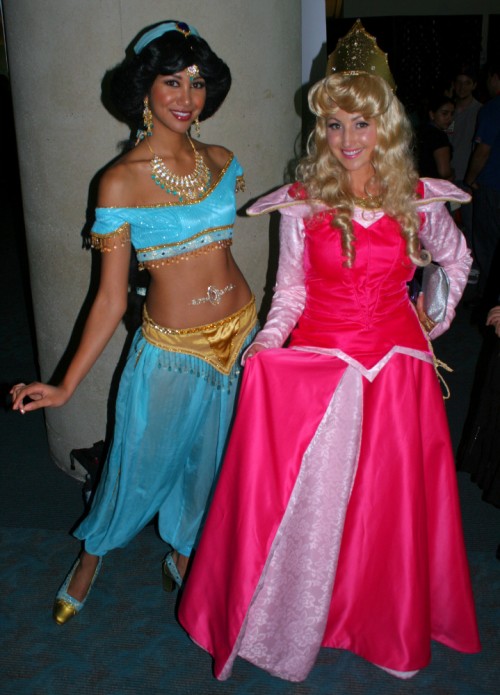 These days, you can't mention children's flicks without someone talking about Disney princesses, and these two really fit their parts.
Mario Love: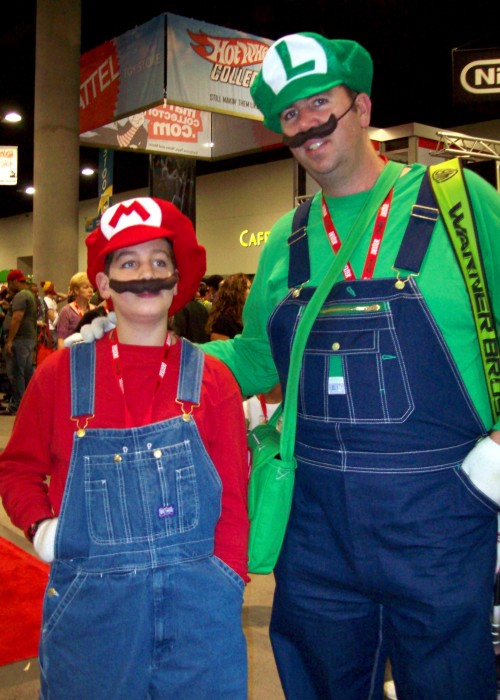 This father and son team made quite the Mario and Luigi.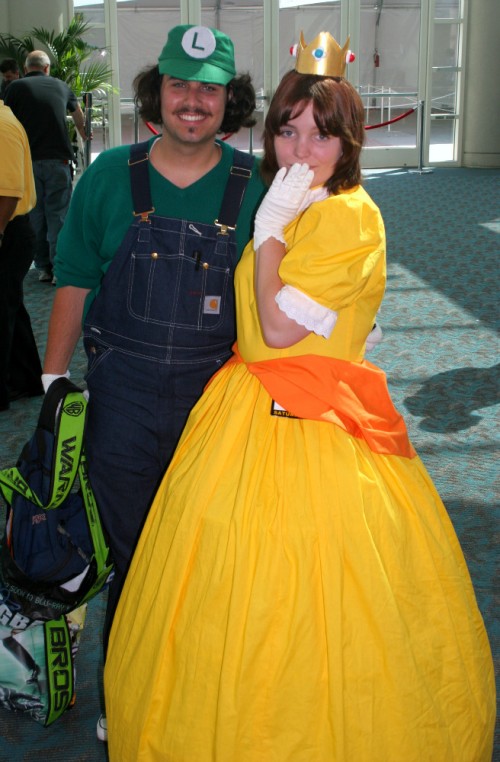 And here's everyone's second-favorite characters together, Luigi and Princess Daisy.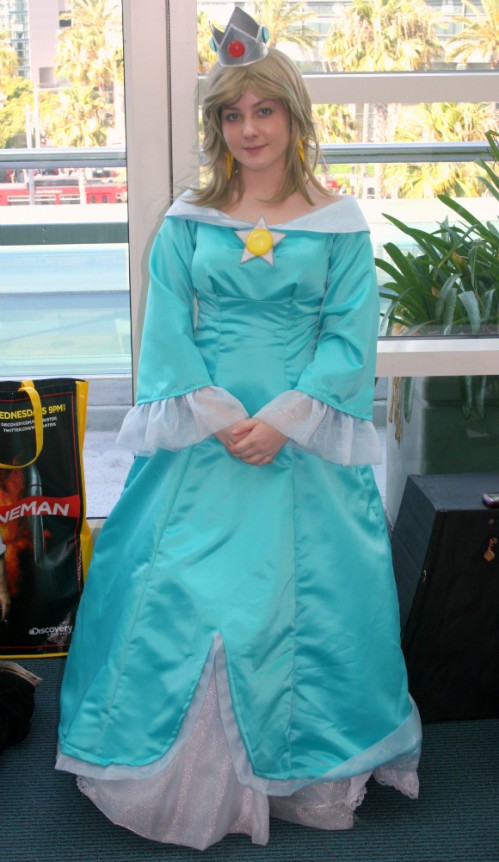 Does anyone know what the blue version of Princess Peach is called, if anything? And, as promised, here is some major linkage to other posts and photos involving Comic Con. There are over 100 more costume pictures from this year on my blog, along with some from 2009 and 2008. I also have a collection from last year featured on Neatorama, along with a list of 10 Types of Comic Con Fans. For the convention itself, I have some cool photos of the exhibits from both 2010 (to be uploaded soon) and 2009. On Mental Floss, there is also coverage of celebrities and independent artists at this year's event. If you like hot girls in costumes, I've also got an extensive collection of cute girls in costume at the convention from both this year and 2008. I also have a video of two Elvis storm troppers singing Evil and awesome Stitch Vinyl toys on display at the 2009 Comic Con.