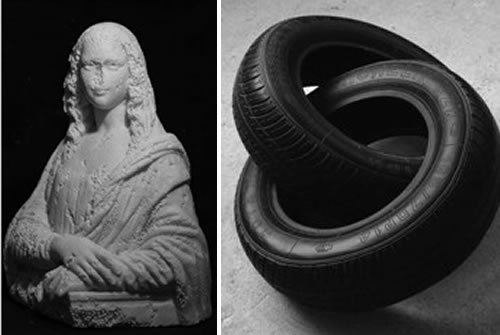 If you took a look at the larger version of this sculpture (left), you'd immediately conclude that it was made out of Styrofoam.  As impressive as that would be, the real mind-blower here is that it's actually marble.
All of Fabio Viale's creations from marble have a deceptive quality to them, prompting the beholder to utter "No way," with each new sculpture.  From paper airplanes, to actual working boats, to classic renderings of the human form, they all inspire.
For instance, these seemingly impossible tires linked together? Black marble.
http://www.fabioviale.com/html/works.htm