The evidence was irrefutable, there was no question about it... They were caught red-handed.
Was there any chance of escape for the accused when the proof was so damning?
Not according to an Australian judge whose decision to abandon a 3 month drug trial, costing close to $1million dollars and involving dozens of witnesses was simply a result of perverting the course of justice.
The reason?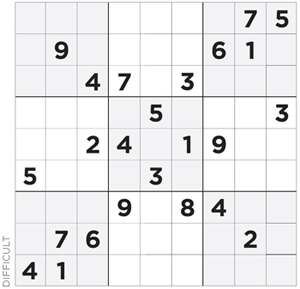 Several jurors thought to be taking diligent notes, were caught actually playing sudoku. One of the defendants brought it to the attention of the judge and although the jurors did not face any penalty for their actions, the jury was discharged and a new trial date is set in the month
So, next time your procrastinating at work with sudoku or solitaire, it just might cost you-and others a lot more than you think!
http://www.theage.com.au/national/games-up-for-jurors-playing-sudoku-20080610-2ohy.html via The Age