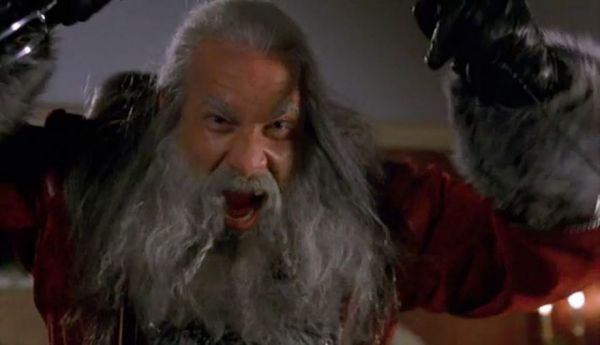 Santa is huggable and lovable, and one heck of a nice guy, but these ten films show a different side of Santa, bringing a touch of the bizarre to a world full of run-of-the-mill Christmas movies.
1. Santa Claus Conquers The Martians (1964, USA)-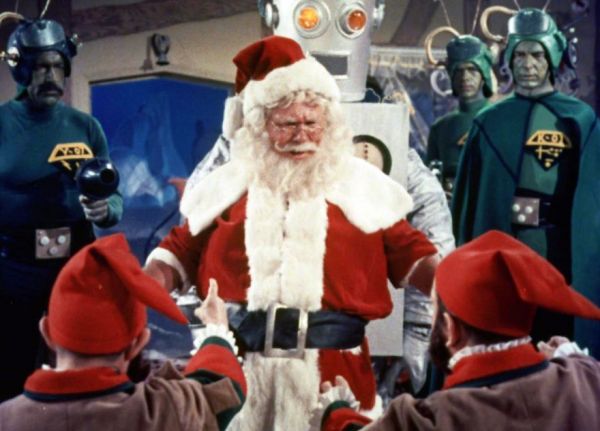 This kooky old sci-fi flick features Santa Claus squaring off against militant Martians who have abducted him, along with a couple of kids, so they can put Santa to work making toys for the children of Mars.
Santa Claus Conquers the Martians is an admittedly schlocky flick, but there's something delightfully kitschy about the film that makes it a yearly Xmas tradition in my house!
2. Silent Night, Deadly Night (1984, USA)-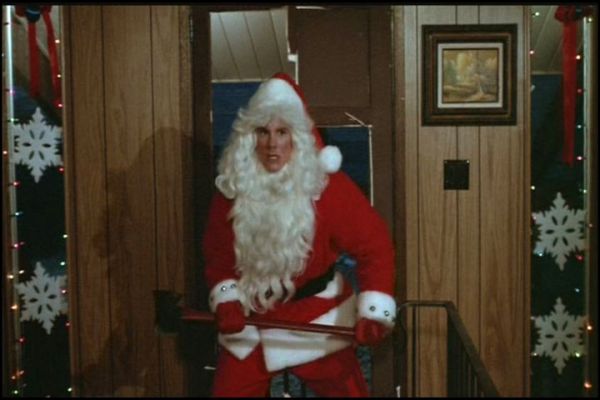 When Santa comes down your chimney with a bag full of toys he's your buddy, but when he shows up with a fire axe you'd better watch out!
Silent Night, Deadly Night is one of two movies from the 80s featuring a crazed killer in a Santa outfit, but unlike the earlier Christmas Evil this film almost makes you feel sorry for the killer!
3. Santa Claus (1959, Mexico)-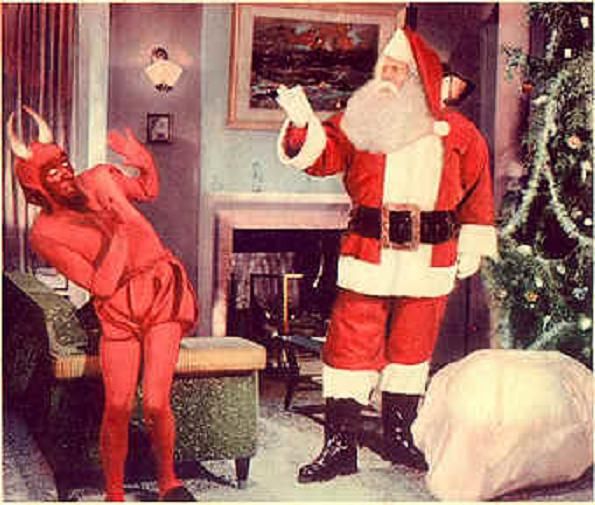 This odd film from Mexico gives us a glimpse inside Santa's Toyland castle in outer space where he employs the famous wizard Merlin and watches over all the boys and girls in the world. His operation is threatened when Satan sets out to kill him by making every kid in the world turn naughty, sending the slapstick devil Pitch to Earth so he can finish the job.
Can Santa save the children of the world (mostly Mexico, of course) from turning in to rotten little brats? Hunt this vintage oddity down and find out! (The MST3K version is on Netflix).
Continue reading