Animals and children possess the power of inherent cuteness, a built in ador-ability that can soften the hardest hearts and elicit an "awww!" from those who aren't normally so free with their feelings.
With all that natural cuteness built into their tiny forms it would be crazy to give them more power over us, but that's what perfectly sane folks do every day when they dress their pets and babies up in food costumes!
Wrap a baby up in a burrito bunting and you've got a squee fiesta in the making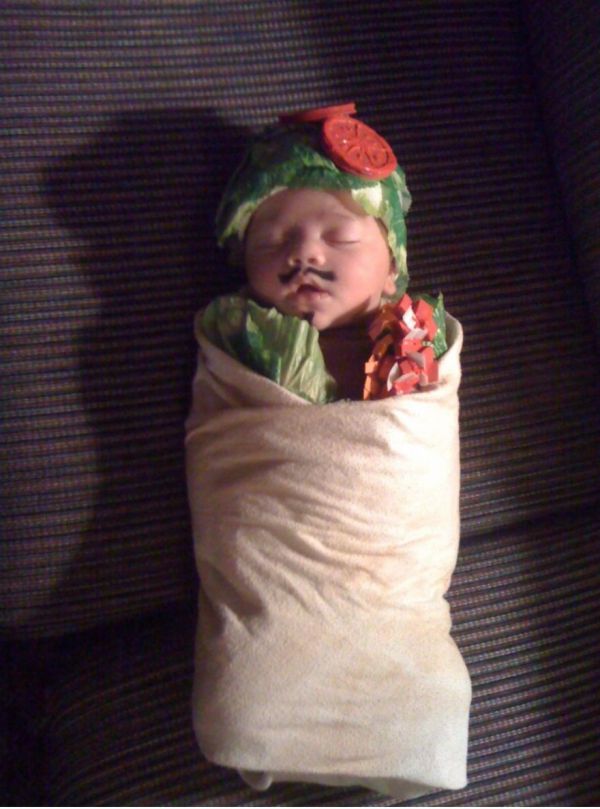 Likewise, if you dress dogs up like fast food that happy meal pack of hounds will spread smiles wherever they go!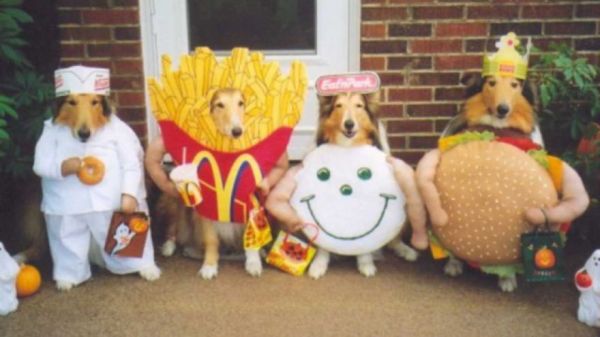 It seems the power of the food costume works in conjunction with the cuteness level of the critter inside the costume to make them Taco Tuesday level irresistible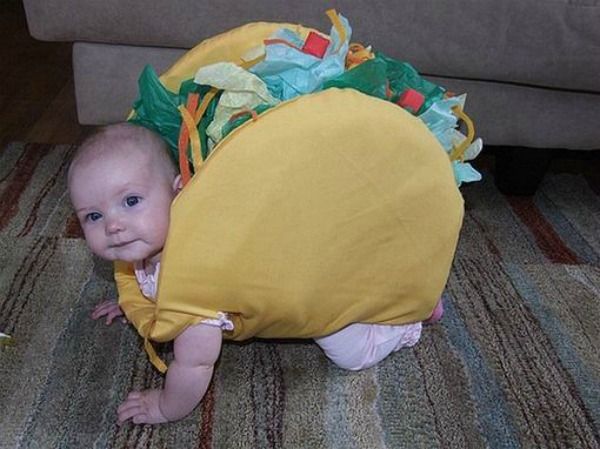 Heck, even a dog with a crazy look on its face looks crazy cute when they're in a taco costume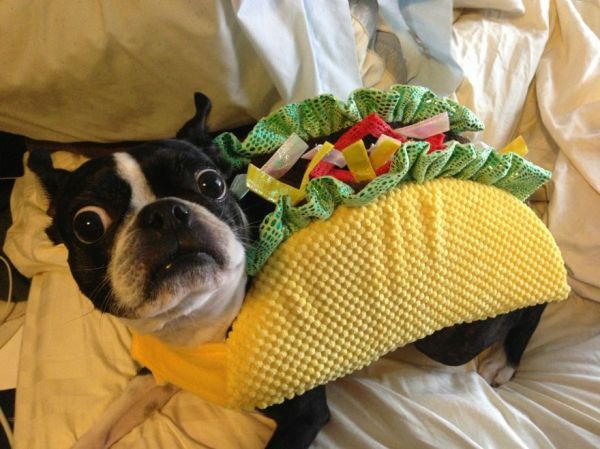 Continue reading