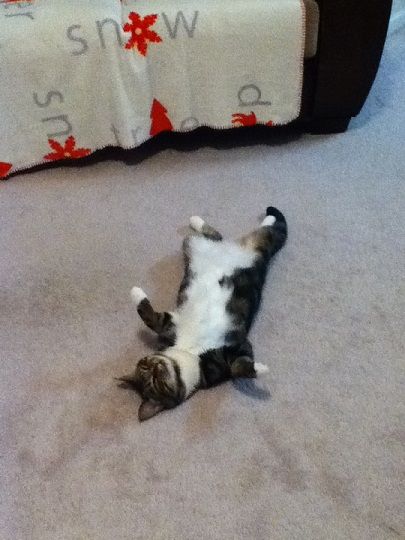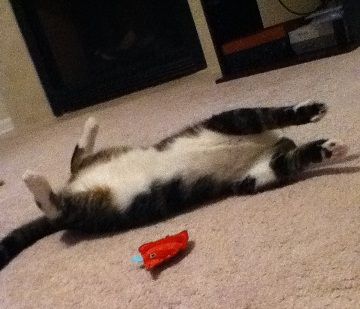 Today's featured pet is Steve, sent in by Neatoramanaut Kate Nelson.
This is my cat Steve... he is not dead that is just how he sleeps.

He is named for 2 people 1-Scuba Steve (he loves water) and 2- Steve McQueen (because he is cool).
Now, I agree that Steve McQueen is cool, but I had to look up Scuba Steve. Thanks, Kate!
Send a picture of your cat, dog, or other pet in so they, too, can be a featured pet on Lifestyles of the Cute and Cuddly!