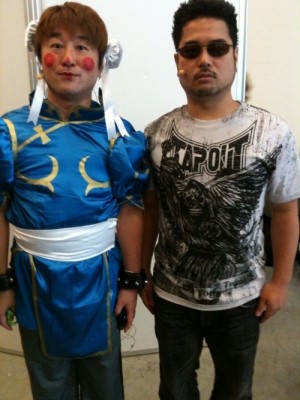 Yesterday, I
posted a video
of a live performance battle between
Tekken
and
Street Fighter
characters at a con in Germany. What I didn't know was that it featured the directors of those games, Katsuhiro Harada and Yoshinori Ono, respectively. Apparently, they've spent the past week getting in mock battles with each other and playing pranks at the hotel.
Kotaku
has a roundup of pictures and tweets from this clash.
Not many men look good in a Chun-Li outfit. Including this one.
Link